SSB determined to go all out against Odisha Police
After the humiliating loss in their last match SSB Women's FC will look to bounce when they take on Odisha Police in the Hero Women's League at the Capital Ground in Bhubaneswar at 8.30 AM IST on Saturday, May 21, 2022.
Ahead of the next game SSB head coach Juliet Miranda seemed determined to take home full points. She said, "We have to get the three points with a positive mind set. We need to overcome positively whatever comes in the way. We will go all-out".
She further said, "They will give us a good fight. Odisha Police is a good team, and also the home team, so we have to do our best."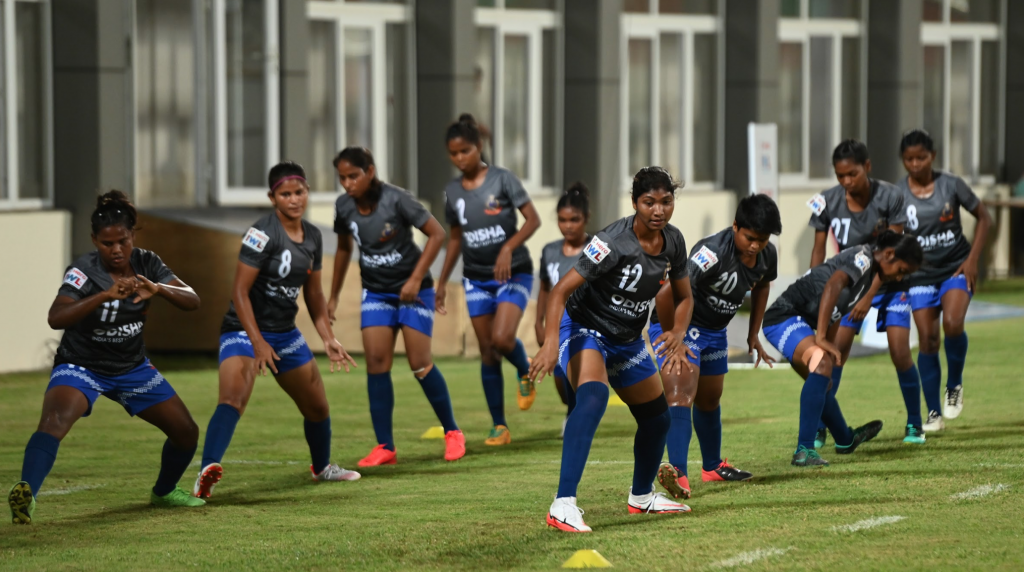 Odisha Police, on the other hand, are preparing themselves well for the important clash. Their head coach Sradhanjali Samantaray stated, "Next match we will need to give our best to win. SSB is a balanced team, but we will go all out to win the match."
Sradhanjali further opined, "We want to improve in the final third to execute more goal-scoring opportunities."
SSB will take on Odisha Police on Saturday, May 21, 2022 at the Capital Ground from 8:30 AM IST onwards.
Credits: AIFF Media
For Trial related updates: Latest trials updates in Mumbai Football
Also Read: Hero IWL a platform to develop football, echo Odisha coaches
Follow us on Facebook, Twitter, and Instagram for all the latest happenings in the world of Indian football