Borivali Premier League: Fleet Footers, Milan Club maintain all win record
Day of low-scoring but close games as Kajupada FC, Milan Club edged their opponent 1-0 while the derby game of the tournament saw Fleet Footers FC emerged victorious over Maryland United.
Day 6 of Borivali Premier Football League turned out to be a low scoring affair as the three encounters saw just 5 Goals between them. However, the match were no short of action as all three games yielded result with some dramatic moments in the game.
In the first match of the day, Kajupada FC tasted their first success of the campaign against Vibrants FC. After a cagey beginning, Kajupada FC took the lead minute before half time when a through ball pierced the Vibrant's defence to find Daiwik Rao whose shot beat the keeper to find the back of the net.  In second half, Vibrant FC came out with few threatening attacks but a rock solid Kajupada defense weathered the storm away to take all three points.
Match-1 Kajupada FC (Daiwik Rao 34') 1-0 Vibrants FC
In the mid-afternoon fixture, Milan Club edged Gorai FC via an injury time goal to make it three wins in a row and top the group B table. First half of the game turned out to be a goalless affair with Milan missing numerous opportunities to take the lead. In the second half, the story seemed to be on repeat as Gorai FC continued to fence off Milan's attack. With Goarai FC Goalkeeper pulling off some crucial saves. However deep in to the injury time, Gorai's resilience was finally broken when Sunny Thakur's header beat everyone to find the net. With this win, Milan goes on top of the group B table
Match-2 Milan Club (Sunny Thakur 70+3') 1 – 0 Gorai FC
For fixtures and news updates on Borivali Premier League: Click here
The final game of the day turned out to be kind of a marquee game as the two teams facing each other were local rivals. The game witnessed around hundreds of spectators out in stands to watch the local derby. The game began with end to end football however neither side managed to break the deadlock. Maryland United's defender Hekmat Singh was the star of show leading his team's defence with regular tackles, interception and clearance as the free scoring Fleet Footers, who had smashed 19 goals in just two games, found it difficult to break a resolute defence.
In the second half, deadlock was finally broken as Fleet Footers took the lead after Karan's strike found the net. The goal opened up the game as Maryland put numbers in front in search of equaliser. With 10 minutes to go, Maryland were awarded a freekick just outside the box which was well converted into the goal by Oniel D'Souza to pull things back on level terms. Six minutes later, Fleet Footers restored their goal lead when Grenville Morzelo found himself space to dribble past defenders before shooting the ball the keeper. Despite some late attempts from Maryland to find the equaliser, no goals were further scored as the game ended at 2-1 score line. With this win Fleet Footers has cemented their top spot in Group A for a while.
Match -3 Fleet Footers (Karan 42', Grenville 66') 2 – 1 Maryland United (Oniel D'Souza 60')
Follow us on Facebook, Twitter, and Instagram for all the latest happenings in the world of Indian football.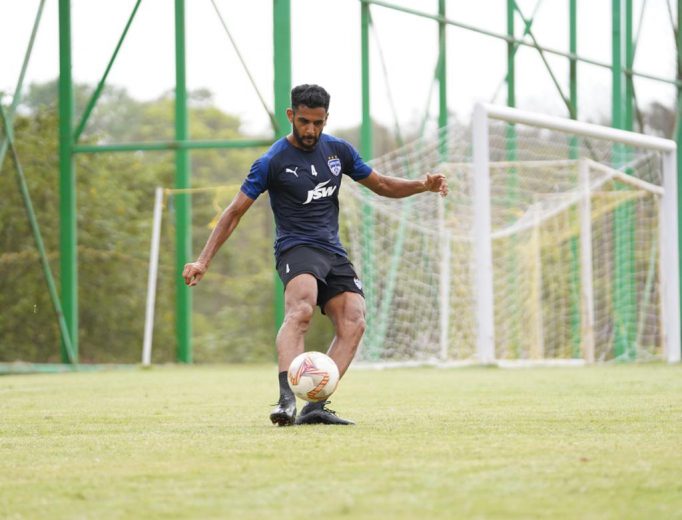 Indian Super League / Interviews
Growing up in Mumbai, football for Pratik happened at St. Sebastian School in Chembur. He showed keen interest to learn the game and slowly started to improve his craft….
A feisty day of football where the semi-finals of the Football Delhi 2nd division I-League Qualifiers was played. Delhi FC and Indian Air Force have booked their place in the…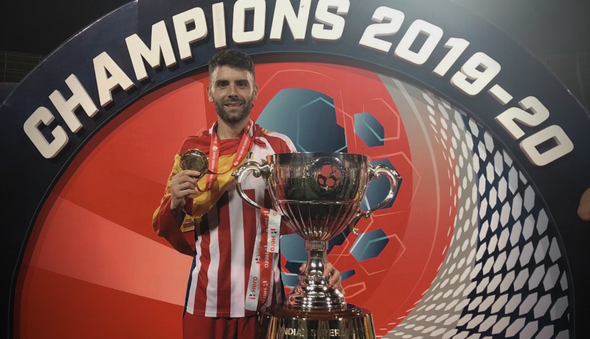 Indian Super League / Transfer News
Odisha FC is delighted to announce the signing of Spanish attacking midfielder Javi Hernandez ahead of the eighth edition of the Hero Indian Super League (ISL). After his youth career…