Groups and Schedule for Supremo Chasak 2018 announced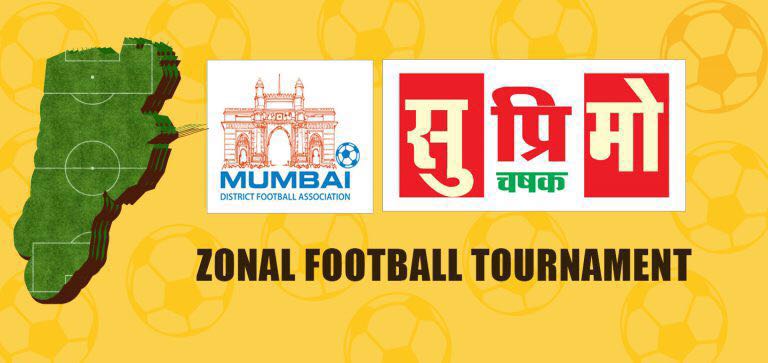 The eight zonal teams of Supremo Chasak 2018 has been divided in to two groups of four with each team playing the other three team in their group once.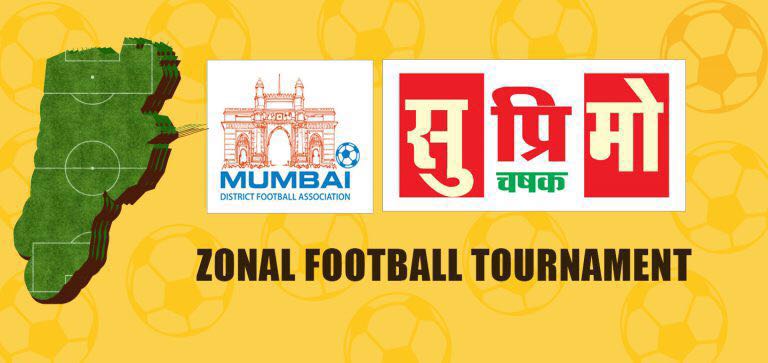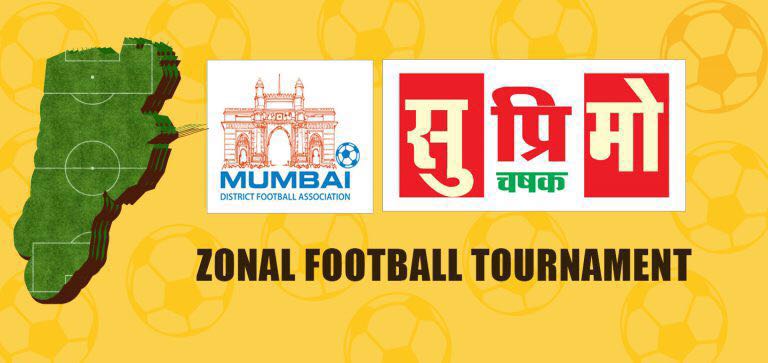 In association with MDFA – Mumbai District Football Association, Supremo Chashak, an NGO founded by MLA Mr. Sanjay Potnis have held a Zonal Football Tournament which is all set to go underway from 24nd April 2018. The Tournament will be contested at Air India Football Ground, Kalina.
The tournaments will have teams from eight zones of Mumbai and its suburbs namely Borivali, Parel, Kalina, Colaba, Mumbai Central, Bandra, Navi Mumbai and Thane.
Group A
Sr. No.
Team Name
1
Kalina Raigad
2
Mumbai Central Pratapgad
3
Thane Vijaydurga
4
Colaba Sindhudurga
Group B
Sr. No.
Team Name
1
Navi Mumbai Panhalgad
2
Borivali Vishalgad
3
Bandra Shivneri
4
Parel Sinhagad
Date
Time
Match
Group
24/04/2018
5:00 PM
Kalina Raigad
VS
Mumbai Central Pratapgad
A
24/04/2018
6:30 PM
Navi Mumbai Panhalgad
VS
Borivali Vishalgad
B
24/04/2018
8:00 PM
Thane Vijaydurga
VS
Colaba Sindhudurga
A
24/04/2018
9:30 PM
Bandra Shivneri
VS
Parel Sinhagad
B
25/04/2018
5:00 PM
Bandra Shivneri
VS
Navi Mumbai Panhalgad
B
25/04/2018
6:30 PM
Thane Vijaydurga
VS
Mumbai Central Pratapgad
A
25/04/2018
8:00 PM
Borivali Vishalgad
VS
Parel Sinhagad
B
25/04/2018
9:30 PM
Kalina Raigad
VS
Colaba Sindhudurga
A
26/04/2018
5:00 PM
Thane Vijaydurga
VS
Kalina Raigad
A
26/04/2018
6:30 PM
Navi Mumbai Panhalgad
VS
Parel Sinhagad
B
26/04/2018
8:00 PM
Colaba Sindhudurga
VS
Mumbai Central Pratapgad
A
26/04/2018
9:30 PM
Borivali Vishalgad
VS
Bandra Shivneri
B
Also Read: Ratan Tata: Supremo Chasak is the next level of Football & Tennis Cricket tournaments
Also Read: Borivali Zonal team for Supremo Chasak Tournament announced
Follow us on Facebook and Twitter for more updated on Indian Football