Borivali Zonal team for Supremo Chasak Tournament announced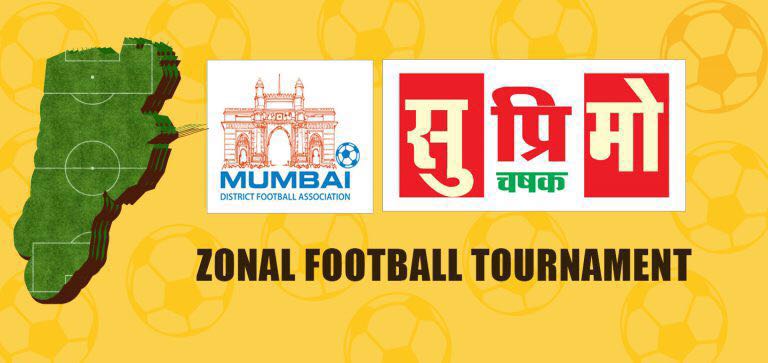 The Borivali Zonal team announced a strong squad which boast wide range of players from Indian Super League, I League to Mumbai Elite Division.
In association with MDFA – Mumbai District Football Association, Supremo Chashak, an NGO founded by MLA Mr. Sanjay Potnis have held a Zonal Football Tournament which is all set to go underway from 24nd April 2018. The Tournament will be contested at Air India Football Ground, Kalina.
The tournaments will have teams from eight zones of Mumbai and its suburbs namely Borivali, Parel, Kalina, Colaba, Mumbai Central, Bandra, Navi Mumbai and Thane.
Here is how team Borivali looks ahead of the Zonal Tournament:
Goalkeepers: Vivek Tiwari (PIFA), Yash Trimbakkar (FSI)
Defenders: Karan Amin (Jamshedpur FC), Nishant Shetty (Fateh Hyderabad AFC), Hikmat Singh (Customs), Suraj Negi (Union Bank of India), Riddic Carlo (Union Bank of India), Sujit Pandey(KSA), Jayraj Ghelani (Customs)
Midfielders: Sharvan Shetty (I League CB), Shubam Mane (Air India), Tushar Poojary (KSA), Shannon Perreia (Union Bank of India), Pankaj Mishra (KSA), Shimyu Mannikoth (Kenkre)
Forward: Pratik Koli (Air India Senior team), Aaron Dcosta (Air India Senior team), Manish Koli (FCI), Aditya Dalvi (PIFA), Johnson Mathew (FCI).
Staff: Siddesh Shinde (Coach), Samrat Rana Singh (Asst. Coach), Farhan Butt (Manager), Suresh Banjan (Asst. Manager)
With proven players from the likes of Union Bank of India, Air India, Customs, Kenkre and PIFA – teams that ply their trade in Mumbai football's Elite division along with players from ISL and I League like Karan Amin (Jamshedpur FC – ISL) & Nishant Shetty (Fateh Hyderabad), this Vishalgad team looks strong on defence.
With the right mixtures of youth and experience the team will be kneenly looking forward to challenging for the trophy.
Follow us on Facebook and Twitter for more updated on Indian Football