Playing the Beautiful Game with a smile
The most common conception of hindsight is mainly dual, either happy or painful. But in the innumerable grey shades of life, the white and the black get blurred and we often have to make the best of the opportunities that are thrown at us.
However, sometimes we need to look at our problem squarely in the eyes and completely overhaul the way we do things. We have been able to reap the benefits of this overhaul in recent months. I am of course referring to my team that has had this most wonderful run of results in the SAFF U-15 Championship, and the AFC U-16 Championship Qualifiers.
This is the first time that India have qualified with flying colours and it is a magnificent testament to what is to come in the future if our boys are trained properly.
Many have already asked me to compare the previous batch of U-16 boys, who completed the momentous task of making it to the quarterfinals of the 2018 AFC U-16 Championships to the current batch, who topped their 2020 AFC U-16 Championship Qualification Group.
However, I find such a comparison to be futile. These were two different sets of players. More importantly, the coaching staff around me had also evolved and learned from that experience.
"Success is no accident. It is hard work, perseverance, learning, studying, sacrifice and most of all, love of what you are doing or learning to do," the great Pele had once said. This applies both, to my players and my coaching staff.
Playing Happy Football
It is always important that the players, especially at this young age, enjoy what they are doing. And that enjoyment is bound to be caught in the vicious circle of being good at what they do.
After the U-16 Championship last year, my assistant coach Kanan Priolkar, goalkeeping coach Felix Desouza, and myself sat down and figured out the changes in approach that we needed to make in order to make our team play this brand of football.
Our first task was to scout the players suited to this style of play. There was a lot of trial and error involved, and the squad that we started with at the beginning of our camp in the Torneo Del Nazioni in Italy, barely looks recognisable now.
Of course, the boys have learnt a lot over the course of these past few months, and absorbed a lot of what we have taught them. But another important thing is that we, as a coaching staff, have also grown. We were no longer looking at things the same way as we did before, and that is something that really makes me happy.
Most of all, what I do take heart from is the fact that this bunch of boys now has the belief in their own capabilities, and hence, get to enjoy their football. That, at this age, is the most important thing.
It may be a training session, a friendly game, or a SAFF Final or the AFC Qualifier against Uzbekistan, these boys have always approached the games the same way – with a twinkle in their eyes and a smile on their faces.
The real test awaits all of us in 2020. Amen!
CREDITS AIFF Media
For Trial related updates: Latest trials updates in Mumbai Football
---
Also Read: HDFC down 10 men BOI, Bank of Baroda beat MSP
Also Read: Yuva President's League: Glynelle, Nishka strike hat-tricks
---
We would love to hear your Feedback on your Football Counter experience
Follow us on Facebook, Twitter, and Instagram for all the latest happenings in the world of Indian football.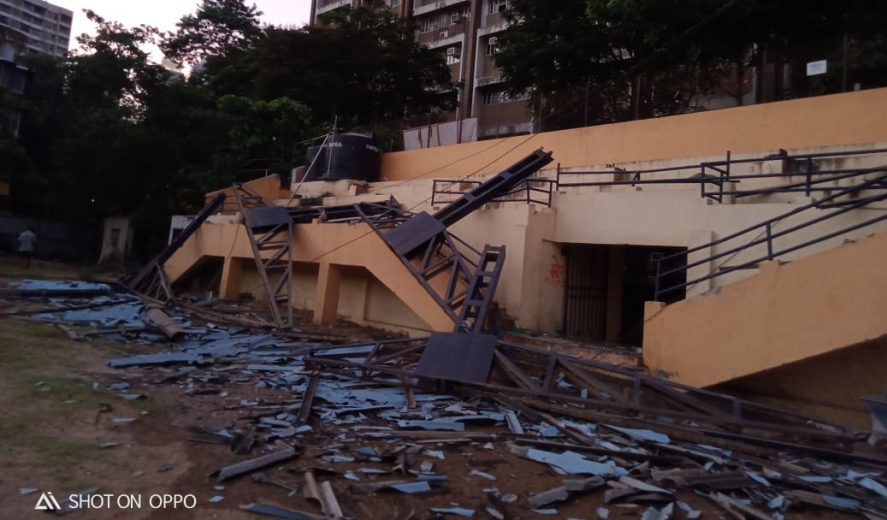 Mumbai's St.Xavier's Ground in Parel that has been host to various MDFA and MSSA tournaments suffered a mishap after part of its stands collapsed on early hours of Thursday morning….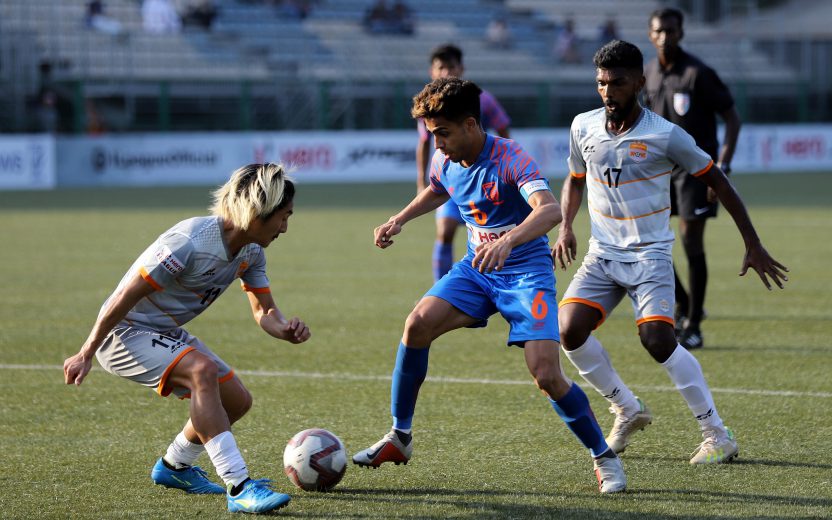 I-league / Indian Football Team
Vikram Partap Singh was among the shining lights of the Hero I-League 2019/20 season — featuring in 14 matches for the AIFF's developmental side Indian Arrows. The young gun, playing…
Indian Football Team / Women Football / World Cup Under 17
India U-17 Women's Team Head Coach Thomas Dennerby feels his players are starving to get back to the pitch once normalcy returns after the end of the nationwide Lockdown that…