Henderson's brace helps HDFC to lift Super Division title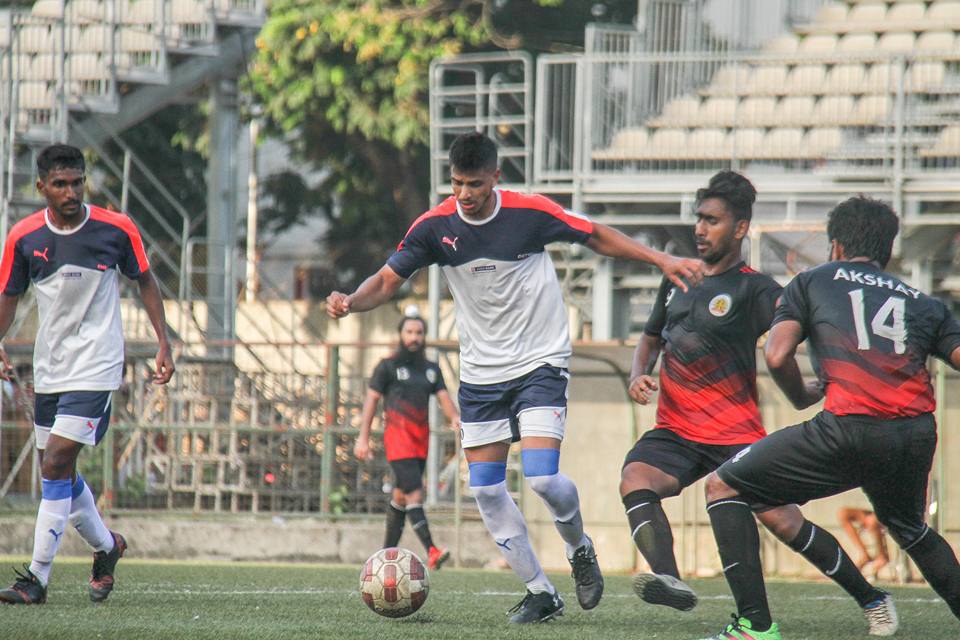 30th April 2018, Mumbai: On Monday, HDFC encountered Central Railway in the MDFA Super Division final at the iconic Cooperage Stadium. New signing Henderson Dias scored one in either half to inspire HDFC in a 2-0 win over Central Railways.
Both the finalists HDFC and Central Railway have also booked their place in the next season of MDFA Elite Division. Coming to the final, Central Railway had to go for the title without their couple of key players. Shahbaz Pathan and Karim Shaikh were left out of the squad due to injuries.
Their unavailability was felt quite evidently as the Railway's struggled to breach HDFC's defense and rarely created clear-cut chances throughout the match. On the other end, HDFC's starlet Ramesh Singh was suspended as he picked up multiple yellow cards previously. But his place was taken by Henderson Dias who turned out to be the star HDFC needed.
After a shaky start, HDFC dominated the match proceedings. Siddhesh Batawale and Titus Uttankar, the usual suspects, created ample amount of chances to derail the Railways. Titus, Siddhesh and Henderson all came close to score before a deflected ball found Henderson all alone against Central Railway's goalkeeper.
Henderson took a couple of strides before placing his low shot towards the near post. The Goalkeeper could have easily saved the powerless shot but the ball somehow managed to sneak under the keeper's net into the back of the net. A lucky goal but a deserving one.
In the second-half, the Railways started brilliantly. They looked fired up and started to launch attack after attack against a steady and organised HDFC's backline. But HDFC was too good to be broke.
In the last stages of the match, Henderson brilliantly won back the possession inside the box while being down on the field, only to score past the Central Railway's defense and the goalkeeper just after getting up on his feet. It was truly a remarkable goal which sent HDFC's dugout into a wild celebration.
The final, well and truly, summed up HDFC's season. They made the best out of their chances while their opponents didn't. A season which will go into the history books of HDFC as another chapter by the name of Elite Division awaits for the Bankers. Meanwhile, for Central Railway, they need to inject young blood into the squad to step up against the rest of the sides.