Air India Youth team finish 3rd in Super Division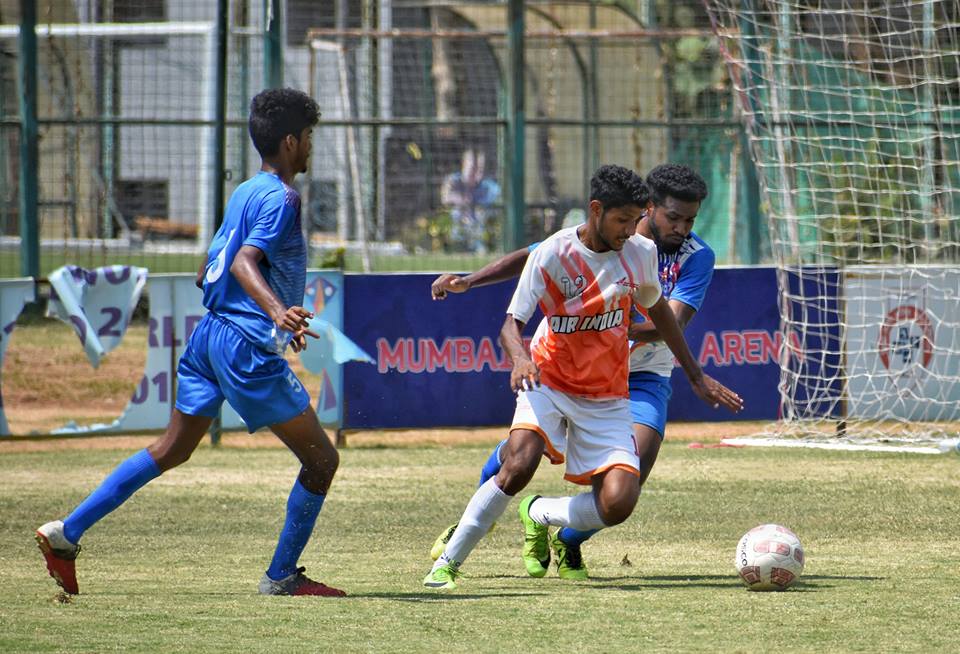 After bowing out of the title race in semi-finals via penalties, Air India came back with a dominating performance to completely outclass Bank of India in the 3rd place match.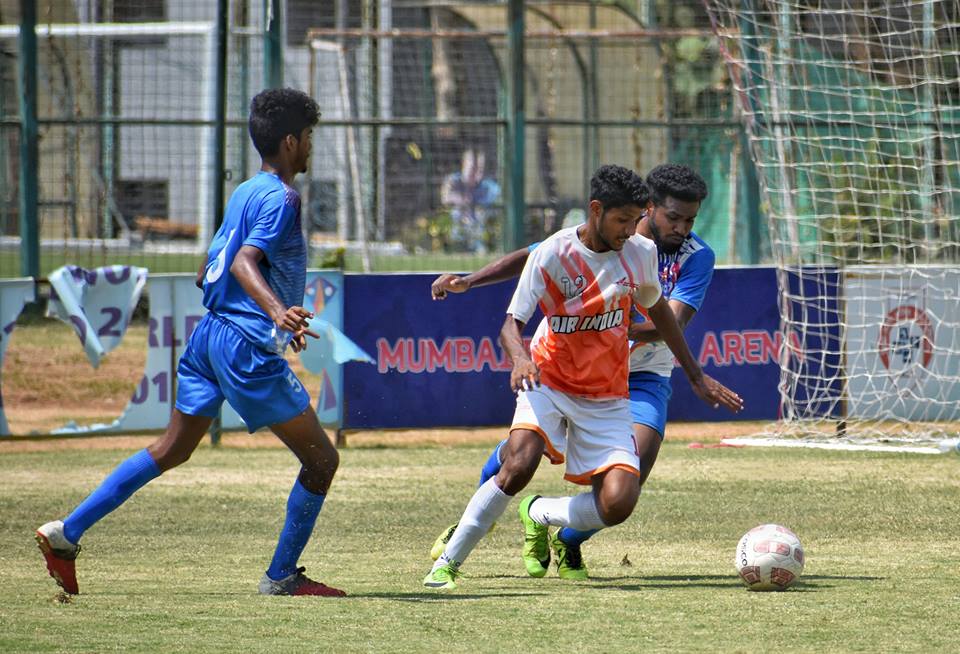 Rakshit Pillai struck a brace while Himanshu Rao and Sanchit Bhatt chipped in with one goal each as Air India U 19 side thrashed Ban of India 4-0 to finish Super Division 2017-18 season at third place.
While Air India U 19 lost their semi-final fixture against HDFC on penalty shootout, Bank of India lost to Central Railway by a close margin of 1-2. With third place finish up for grabs, it was Air India U19 that came out with all guns blazing. Rakshit Pillai's twin strike mid way through the first half put Air India U 19 in the driving seat. Himanshu Rao's 37th minute strike then took the lead to 3-0 before Sanchit Bhatt added the fourth minutes after the second half resumed to take the game out of reach for Bank of India.
Despite numerous attempts, Bank of India failed to break the Air India's resolute defence as the game ended at 4-0 score line.
3rd Place Match: Bank of India 0 – 4 Air India U 19 (Rakshit Pillai 24', 32', Himanshu Rao 37', Sanchit Bhatt 51')
Also Read: Super Division nominations for MDFA Awards Night 2018
Also Read: Central Railway to play HDFC in Super Division final
Follow us on Facebook and Twitter for more updated on Indian Football