FLA to face FSI in Women's League final
29th April 2018, Mumbai: Later today, Football Leaders Academy (FLA) will meet Football School of India (FSI) in the MDFA Women's Division 2018 final at Bombay Gymkhana Football Ground. Yesterday, both the semi-finals were contested at the Karnataka Sports Association (KSA) Football Ground, Churchgate. Football Leaders Academy (FLA) faced Bodyline Sports Club, whereas, Football School of India (FSI) encountered FC Mumbaikars in the other semi-final.
Football Leaders Academy (Delfiya Pereira) 1-0 Bodyline SC
A resilient FLA side did just enough to stop Bodyline SC in the semi-final after overcoming the favourites 1-0. It was Delfiya Pereira's sublime strike which turned out to be decisive in a closely-contested encounter. With the likes of Kimberley Fernandes, Bhagyashree Dalvi and Valencia D'Mello in their ranks, Bodyline struggled to breach FLA's strong defensive unit which was led by Laura Estebiero.
Mansi Samre and Renuka Juvekar also had a great game for FLA as they formed an organised defensive backline which helped them to prevail against the mighty Bodyline SC side.
Football School of India (FSI) 0-0 FC Mumbaikars (FSI won 5-4 via penalties)
In the other semi-final, the match had to be separated on penalties as the score was locked at 0-0 after the final whistle. Football School of India (FSI) held their nerves in the penalties to edge FC Mumbaikars 5-4 to book their place in the final. Football School of India (FSI) will play Football Leaders Academy (FLA) in the ultimate showdown.
Throughout the game, Afreen Peerbhoy, Riddhi Shetty, Pooja Dhamal and Jyoti Mehra had an outstanding game for FSI. They combined pretty well to link-up some fine moves down the midfield and linked the defensive and midfield line with several passes. The experience of playing at this stage mattered in the end when FSI kept their confidence uptight in the penalties to qualify for the final.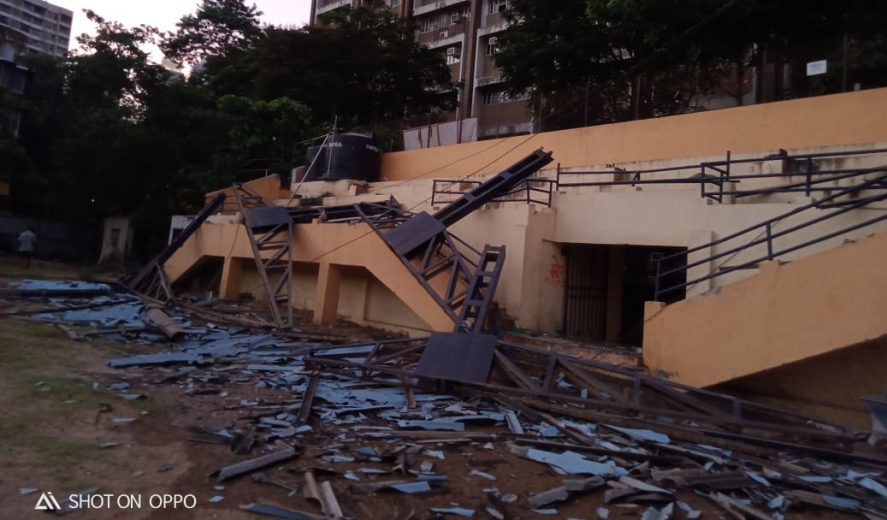 Mumbai's St.Xavier's Ground in Parel that has been host to various MDFA and MSSA tournaments suffered a mishap after part of its stands collapsed on early hours of Thursday morning….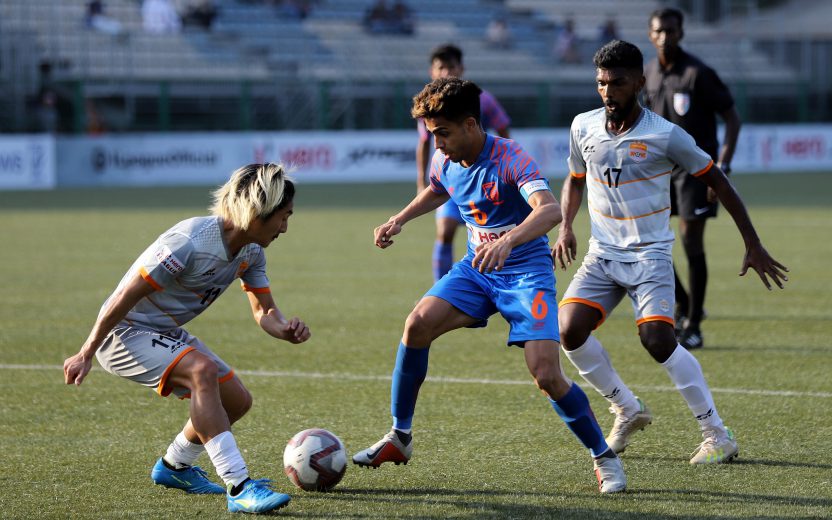 I-league / Indian Football Team
Vikram Partap Singh was among the shining lights of the Hero I-League 2019/20 season — featuring in 14 matches for the AIFF's developmental side Indian Arrows. The young gun, playing…
Indian Football Team / Women Football / World Cup Under 17
India U-17 Women's Team Head Coach Thomas Dennerby feels his players are starving to get back to the pitch once normalcy returns after the end of the nationwide Lockdown that…