FIFA World Cup 2018: 3 best players from Brazil vs Mexico
page 1 of 3 Next page >>
The 5-time World Cup champions scored two goals in the second-half to defeat Mexico and advance into the Quarterfinals of FIFA World Cup 2018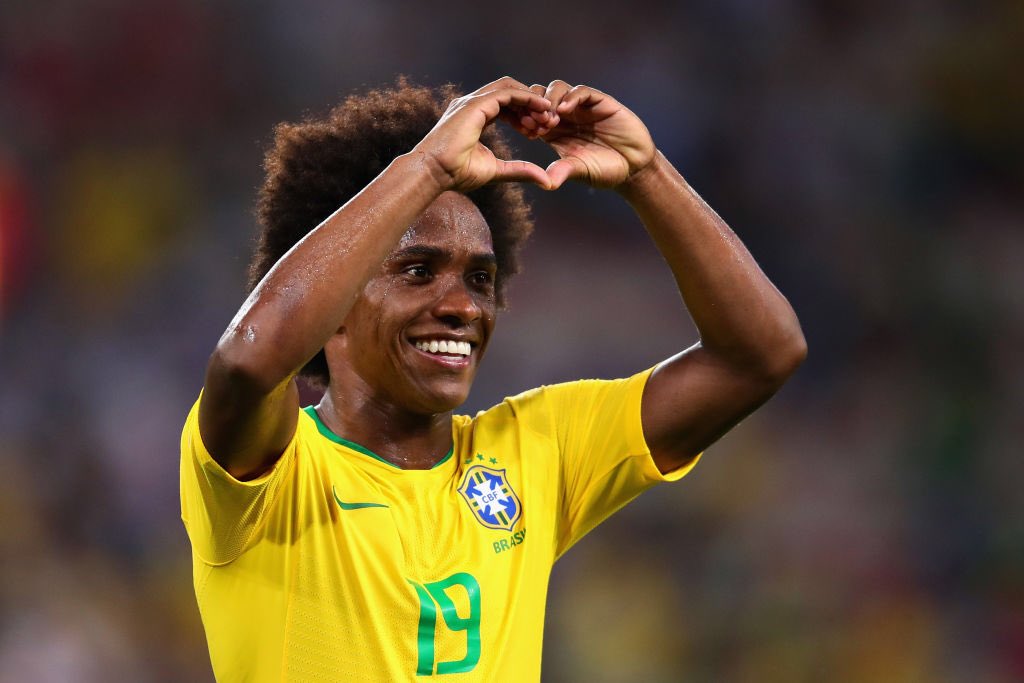 Goals from Neymar Jr and Roberto Firmino helped Brazil defeat Mexico in the Pre-Quarters of FIFA World Cup 2018. Both sides displayed attacking intent throughout the 90 minutes and impressed the audience with the style of play.
Mexico and Brazil excited the global audience with end-to-end attacks, but it was the latter who had incisiveness. Despite attempting 14 shots, Mexico made one only shot on target. Elsewhere, Brazilian had 10, of their 20 shots, on target and deserved to qualify.
We take a look at 3 best players from what was an exciting match.
#3 Willian
The Chelsea midfielder was impressive and commanding for Brazil against Mexico. His presence threatened the stability of the Mexican defence.
Willian outclassed and outperformed his opponents and won the midfield battle. He dribbled past the Mexican players, surged into the box, and whipped in numerous crosses and provided great goal-scoring opportunities for his teammates.
Willian was dominant and assisted Neymar Jr to score his first goal. He outpaced a Mexican defender and he shot the ball to the far post, past Ochoa, and Neymar Jr slid to it to score Brazil's first goal of the night.
Willian was replaced by Marquinhos in the 90th minute of the game.
page 1 of 3 Next page >>