Elangbam Panthoi Chanu: The girl who rose like a Phoenix
The lives of sportspersons are fraught with uncertainty. The pressure squeezes them from all ends. Whether it is economic, or societal, personal or physical, surmounting odds are routine, and often enough par for the course.
But even then, to consider Elangbam Panthoi Chanu's odds is to conduct an exercise in analyzing rotten luck. So often has she faced the bottom of the barrel, only to rise back up — and then drop back down — that it is a feat of resistance that she is still here, guarding the posts at all.
First, it's important to note that Panthoi never smiles. Not on the football pitch, at least. Dead serious, focussed and committed, she is the picture of professionalism. And at the Kant Sports City stadium, where the Indian Women's Senior National Team are training, this latest cycle of her professional footballing saga is the competition of a circle.
For Panthoi, the AFC Olympic Qualifiers present some kind memories, but also a chance to correct a lot of wrongs. As a 19-year-old, the goalkeeper was picked to be part of the squad for Round 1 of the Qualifiers for the Rio Olympics. A fledgling Indian Team fell to Myanmar, but for Panthoi — and a young Bala Devi — this was the start of a long journey at the upper echelons of Indian Football.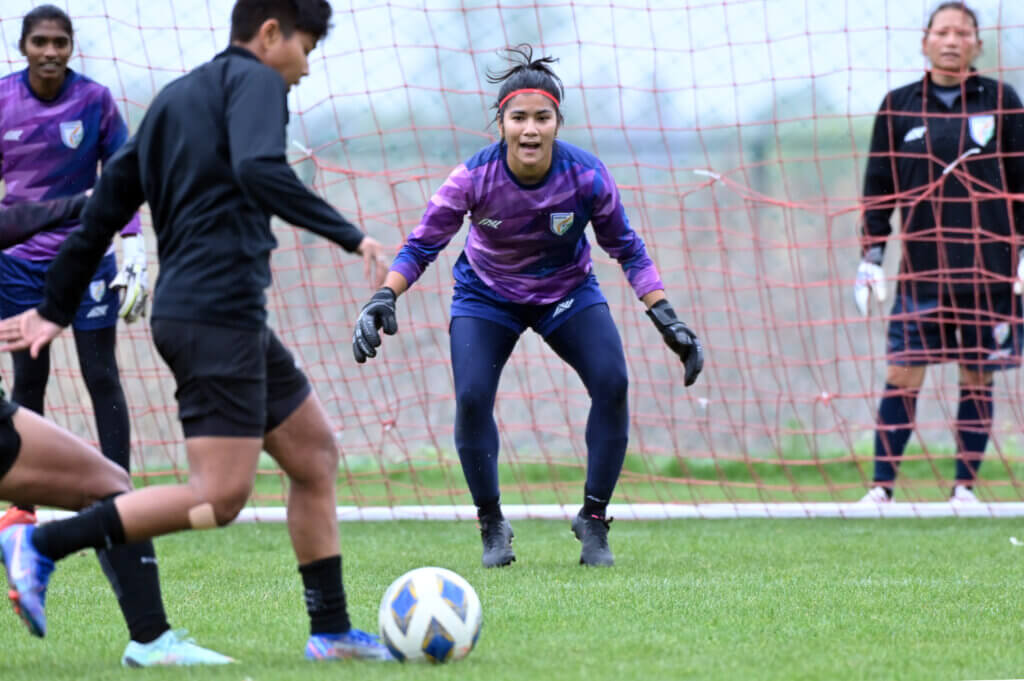 At that time, Panthoi was earmarked as one of the best young goalkeepers in the country. She was adjudged the best goalkeeper in the second edition of the Indian Women's League in 2017-18 (she plays for Eastern Sporting Union) and then in 2019, doubled up, winning the Hero Senior Women's National Championships with Manipur, and also the best goalkeeper award (she conceded just two goals in six games, and both of those came in the quarterfinals against Railways).
"That is perhaps the most memorable time of my career," Panthoi says — smiling because we are not on the pitch. "I remember I saved two penalties in the tournament and it was very satisfying to not just win, but also get recognition for doing so."
The years that followed wouldn't prove so kind. During the COVID-19 pandemic, in 2021, when in camp, Panthoi fractured her shin bone and had to go for surgery and spend a long time in rehab. She missed out on exposure tours, game time and a lot of experience, as her competitors and teammates slowly got some in.
When she was brought back into the camp, in preparation for the AFC Women's Asian Cup 2022, the injury recurred and she was forced out again. "It was a really dark time for me," she says. "I was cursing my luck and had just given up all hope. I was cursing the gods for having done this to me and had half a mind to give up the game and find something else to do."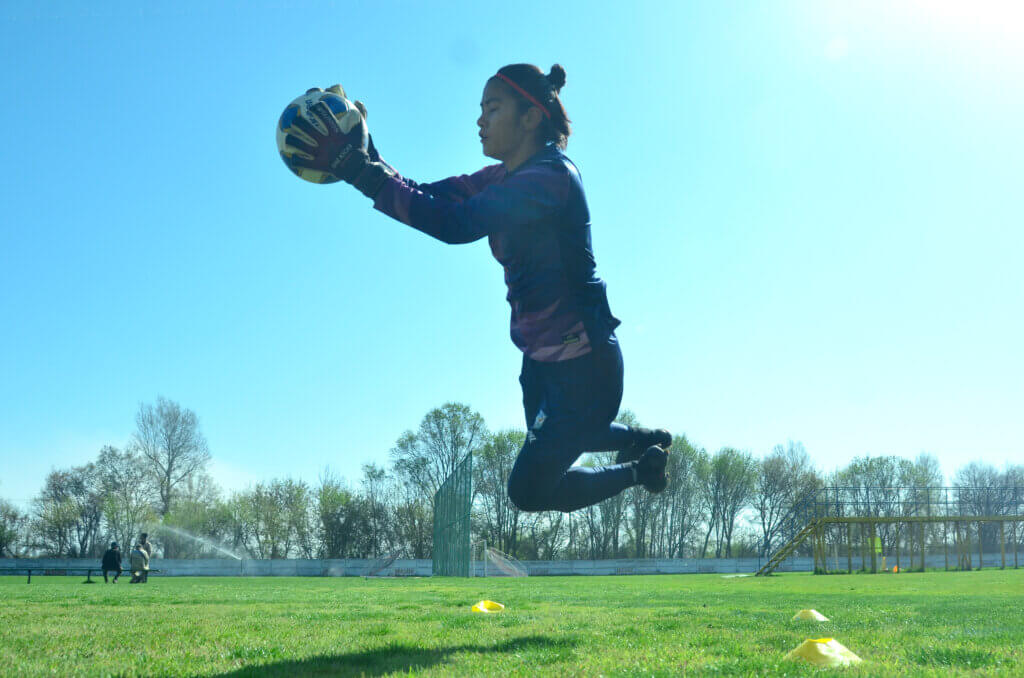 Somehow, with the help of family and friends, she focussed and gave it 'one last shot'. It culminated in her going for trial to Spain for the teams in Liga F, with India team striker Bala Devi.
"Just being there, training with players in Spain, taught me a lot of lessons," she says. "It was a very valuable experience. I came back with a lot more between my ears."
And yet, Panthoi refuses to take anything for granted. In the absence of regular starter Aditi Chauhan, the goalkeeping spot has opened for youngsters like Shreya Hooda and Sowmiya Narayansamy. Panthoi knows she has her work cut out, but is also grateful for the opportunity she has, even to be at this level. And of course, the goalkeeper union is stronger than any other.
"In the end, only one of us can play," she says. "But the other two of us have to make sure that we are there to support her, create a healthy environment and ensure she isn't getting negative energy. We all have the same aim. To help the team win this round and get to Round 2," she said.
Also Read: AIFF suspends Coach Ivan, Kerala Blasters face fine and asked to issue public apology
Also Read: Want my mother to watch me play live, hopes Ashalata Devi