Himanshu Patil strikes four as Mumbai reaches Semifinal
Another all-round performance from the Mumbai team as they beat Sangli 6-0 to reach the Semi-finals of the WIFA Inter District Championship
Mumbai continued their winning streak with another huge victory as they smashed Sangli 6-0. The pressure was built on Sangli from the very first minute as they conceded an own goal early in the game.
Himanshu Patil then took the game by storm with his clinical finishing. He doubled the lead in the 23rd minute before Tejas Raut fired in the 3rd goal of the game. Himanshu then added his second in the first half injury time as Mumbai entered the break with a 4-0 lead. In the second half, It was all Himanshu's show as he added two more goals to the tally to make it 6-0 for his side
Meanwhile in other quarterfinal fixtures, Defending Champions Kolhapur breeze past Parbhani with a 4-0 win while Nagpur ride on Sufiyan Sheikh's hattrick to make it past Aurangabad. Host Pune beat Solapur to enter the Semi-finals of the WIFA Inter District Championship.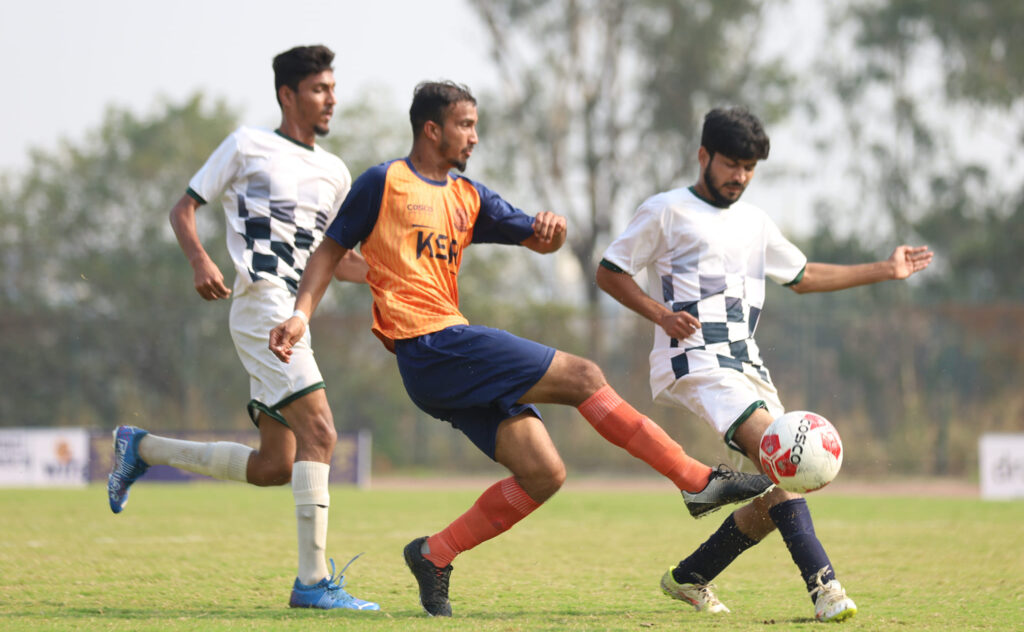 Kolhapur continued their impressive run with another clinical win as they beat Parbhani 4-0 to make it to the last four of the Inter-District Competition. Parbhani looked to hold on to their own until Indrajeet Chougule opened the scoring in the 19th minute, to put Kolhapur in lead. Parbhani did manage to make some moves of their own but failed to break Kolhapur's defense. It was not until the second half that defending champions came into full force with Karan Chavan doubling the lead in the 45th minute.
Constant pressure on Parbhani's defense then forced an own goal from Arbaz before Prathamesh Herekar finished off the game with the fourth goal minutes before the full-time whistle.
Last year's runner-up Nagpur outclassed Aurangabad with a 6-0 win with Sufiyan Sheikh scoring a brilliant hat-trick. Stanley Peter scored the opening goal before Sufiyan took over. P Thushal and Mehul Sindram added two more late goals to complete the 6-0 rout.
In another encounter, Host Pune knocked out Solapur with a 2-0 win. Sudeesh M opened the scoring in the very first minute before Sathish H added another early in the second half to double the lead. Solapur's occasional foray into attack didn't yield any goals as the host went through to the last four.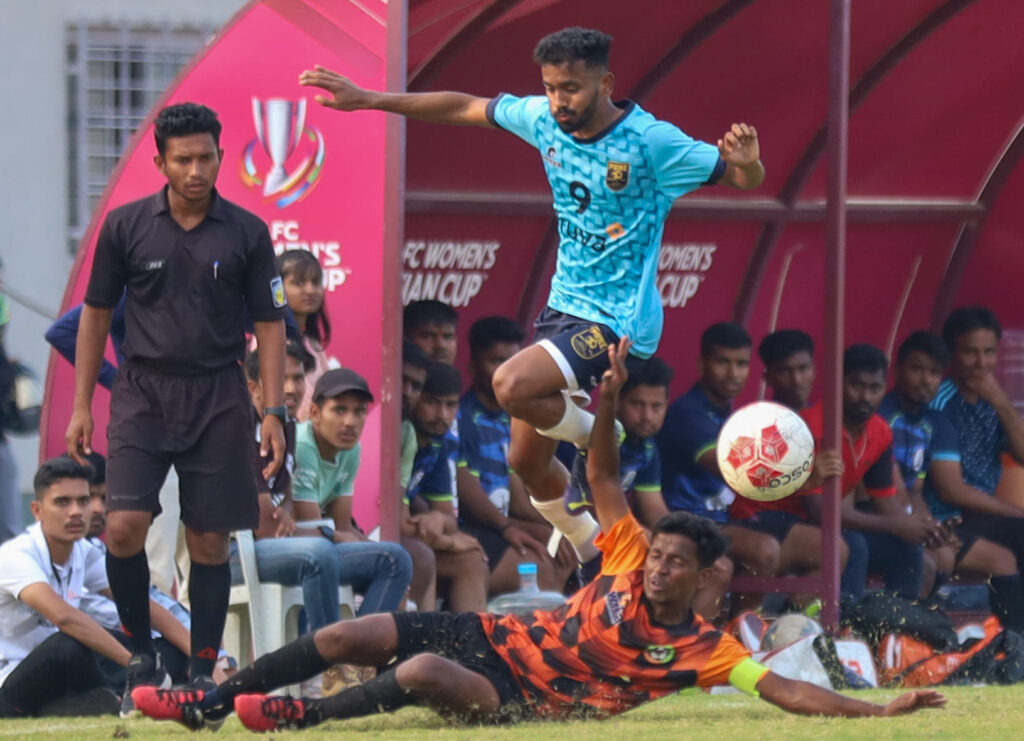 Quarterfinal Results:
Kolhapur (Indrajeet Chougule 19′, Karan Chavan 45′, Arbaz Bagwan 62′ (OG), Prathamesh Herekar 76′) 4 – 0 Parbhani
Nagpur (Stanley Peter 5′, Sufiyan Sheikh 40′, 66′, 78′, P Thushal 66′, Mehul Sindram 76′) 6 – 0 Aurangabad
Sangli 0 – 6 Mumbai (1′ OG, Himanshu Patil 23′, 40+2′, 46′, 65′, Tejas 27′)
Solapur 0 – 2 Pune (Sudeesh M 1′, Sathish H 51′)
Also Read: Defending Champion Kolhapur win big; Mumbai continue dominant run
Also Read: PA Sangma Football Stadium gets Inaugurated