From football media to building Mumbai Marines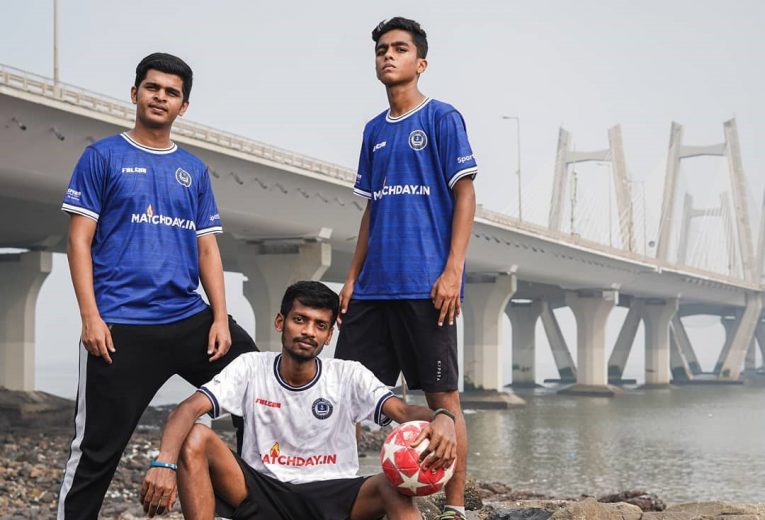 Around 2015, behind the goalposts of the lush green Cooperage Stadium, Mumbai, few young digital media enthusiasts were often spotted with a camera and lapel mics. Covering Indian football updates was a passion back then for the folks.
However, the year 2017 brought a lot of changes for them. The ambition of writing the story of Indian football turned to producing and directing it. The youngsters formed a football club – Mumbai Marines, which, in its inaugural season, participated in the Mumbai Football Association's bottom tier.
From there, within five seasons, the men clinched three promotions. They will play the MFA Super Division in season 2022-23.
In a candid conversation with Akash Malvankar, one of the co-founders of Mumbai Marines, team FootballCounter deep dives into the club's ethos, the pain and glory of building a football team, and the plans ahead.
Excerpts:
1. From sports media to starting up a sports team. What changed in between?
We are building Sportzdose for the past seven years. During these years, we saw many football clubs start and fold. We started our football team in 2017. We have been working on a few models and soon realized that it is possible to form our team.
The story of starting up is interesting. We discussed in our office and chalked the business strategy for many days. We realized that the MFA Third Division team registrations were closing. It took us less time to understand that this could be our launchpad. We registered and officially started Mumbai Marines in 2017-18.
Our experience in sports media helped us formulate the club's marketing strategy. The experience of working for clients helped us implement the best practices. We want to make the club self-sustainable.
2. Setting up processes, and challenges of building a football team
Two key players, Atul Basutkar and Shreyas More, stayed with us from the start. These two players have been an inspiration for the whole squad. They have put in a lot of time and energy, not just playing but building the team. They helped us in scouting players from Mumbai and nearby regions.
Deepak sir (Deepak Kamble) has been a guiding light for us, and our players. He inspires the team, and his experience led us to the Super Division.
Alongside Deepak sir, Shreyas and Atul have been pillars of our success so far.
3. Expenses and strategy to keep winning
Initially, the team got funded from the inflows of our sports media division. Soon we gained sponsorships to sustain. We are also grateful to have family members who supported us financially and mentally during the initial stages. A major issue for us was COVID. And post-pandemic, sponsorships were not incoming and thus financial fight this season was immense. We invested a lot of our resources.
4. Learnings from reaching MFA Super Division in five years
Five years. Four seasons. Three back-to-back promotions. We lost two years due to COVID-19. But the ambitions were straight. We dreamt big, and the experience has been thrilling with plenty of learnings. Our journey is backed by hard work and taking the right decisions at the right time.
Since the start, we have come a long way. From our journey of playing the Third Division to now the Super Division – people now want to be a part of the team. We feel successful in communicating our ethos and values to the football community. We are slowly and steadily turning out to be a brand in Mumbai football.
6. Future ambitions for Mumbai Marines?
With each passing season, we want to climb the Indian football ladder. We slowly wish to expand into other areas, such as starting a women's football team. We are also interested in Futsal and Beach Soccer.
Our long-term goal is to play in the national leagues in the next 5-7 years. In the longer run, we envision replicating our club and academy models in other sports, such as Hockey and Kabaddi. We look forward to achieving our goals one step at a time with all your support.
For Trial related updates: Latest trials updates in Mumbai Football
Also, Read KSA hold Income Tax in six goal thriller
Follow us on Facebook, Twitter, and Instagram for all the latest happenings in the world of Indian football