Women's football clubs take part in online UEFA Marketing Workshop
As women's football in India continues to move forward together, a marketing workshop under the UEFA Assist Programme was organized virtually for representatives from women's football clubs across the country on Friday (June 18, 2021).
47 participants took part in the online event, which was also attended by Ms. Hesterine De Reus, UEFA Assist Expert; Mr. Chris Milnes, International Relations Project Specialist, UEFA; Ms. Bai Lili, Head of Women's Football, AFC, along with other representatives from UEFA, AFC and AIFF.
The three-and-a-half-hour long comprehensive session opened with an address from Mr. Kushal Das, General Secretary, AIFF, who talked about the 'important role' of women's football and sport in general, along with its 'tremendous potential'.
"I'm very happy to be a part of this workshop. Women's football has a very important role to play in the overall strategic plan of the federation and that is the reason for us to be hosting the upcoming AFC Women's Asian Cup and FIFA U-17 Women's World Cup in 2022, and developing the Hero Indian Women's League. We are also taking part in the AFC Women's Club Championship 2021 Pilot Tournament along with the introduction of Club Licensing for women's teams, which is a critical objective," Mr. Das averred.
He continued, "Development of the women's game is vital — in football and all sports in general as it plays a very important role in society, and the AIFF is very cognizant of this fact. Things are looking very positive and optimistic, and it is important for the clubs and stakeholders to understand the importance we give to women's football. India has tremendous potential in women's football and clubs have an important role in taking it forward."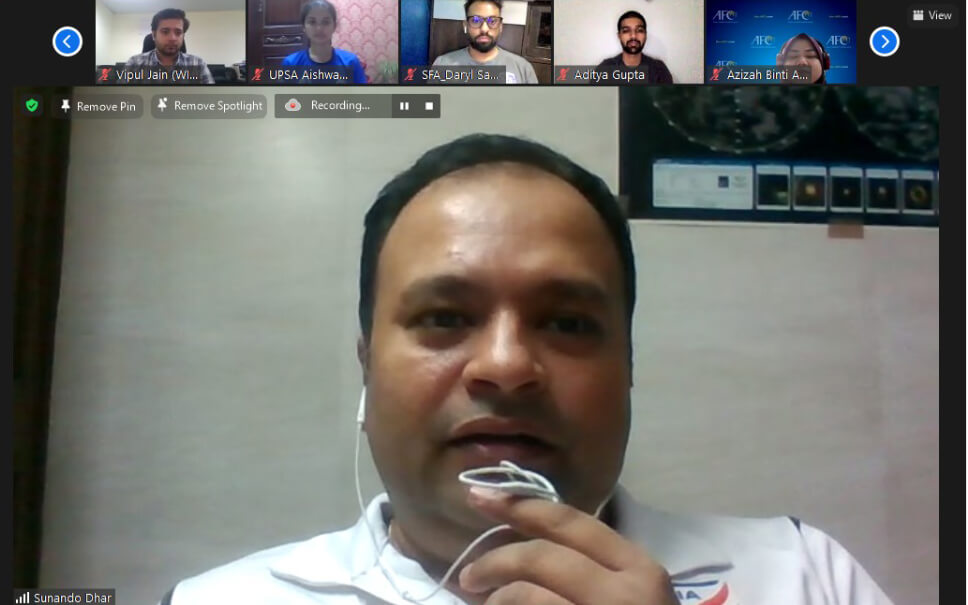 The interactive workshop was conducted by Mr. Geoff Wilson, UEFA Assist Expert. It kicked off by covering the various elements of a marketing plan, such as defining objectives, defining the target market, developing the brand, tone of voice, resources and budgeting, creating a timeline, etc.
The participants exchanged thoughts and suggestions actively, as they discussed numerous topics and ideas to increase fan engagement, building communities, developing brand identity, improving the matchday experience for fans, developing players as influencers, and generating income through sponsorships and other streams.
Mr. Sunando Dhar, CEO Leagues, AIFF, issued the closing address and talked about the future plans of providing a structure for women's football right from the age of six to the senior level.
"I thank our friends from UEFA and AFC for sharing their experience and expertise with the clubs. Such workshops help everyone and I hope the clubs have learned a lot from this experience. Women's football is something we are very focused on and we understand its potential in Indian football. We hope to build on this and continue moving forward together from here," Mr. Dhar stated.
"The Hero IWL is developing as a league with every edition and we are trying to improve the league in terms of the number of teams, matches and duration — making it a bigger and better event every year. After U17s, we plan to introduce age-category leagues in the future as well for U13 and U15s. The U6-U12 age category comes under the Golden Baby Leagues, which has just started and already saw the participation of girls double in one year. We aim to keep increasing female participation at all levels and form a structure right from U6 to the Hero IWL," he concluded.
CREDITS- AIFF MEDIA
For Trial related updates: Latest trials updates in Mumbai Football
Also Read: DSouza FA dreams and achieves big in 5 years
Follow us on Facebook, Twitter, and Instagram for all the latest happenings in the world of Indian football