The Resurgence of Mumbai Football
Covid-19 has run riot across India and the world. But it takes more than a pandemic to keep a Mumbaikar down and out. More so if they're a football fanatic with hopes of making a career out of the sport, because it takes tough skin and a tougher heart to stay in this business, let alone make it.
And stay, the people have done.
After the dissolution of Mumbai FC and the lack of state representation in the upper echelons of Indian football – the I-league and I-League 2, you'd have thought football was dying a slow death in India's financial capital.
But you couldn't have been more wrong.
Over the years, the MDFA Leagues has continued to thrive in the city, with hundreds of teams battling for pole position across its five divisions. People who work five and six days a week doubling down as footballers after office hours and on holidays to practice and grab or retain their position in their teams. Aficionados who play in the Bandra-based Creators Premier League and the Roots League where it isn't uncommon to spot a celeb or two. You've even got the newly-minted Sunday Football League coming up in the heart of the 'burbs trying to spread football culture in the city.
To add to that, you've got teams like Atlanta from Mira Road which have risen through the ranks over the course of a decade, going from their spot in the 6th Division to a prime position in the vaunted Elite Division.
Then there's the Marwah Sports backed Super Division team Mumbai Ultras who are leading this resurgence, taking things to the next level with a focus on nutrition, strategy, team-bonding, all under the guidance of Indian Football's premier young mind – Mr Prashant J Singh. In fact, the aptly named Mumbai Ultras have aspirations of playing in the I-League – and a five-year plan geared towards achieving that goal, to ensure the city has a presence in the country's top divisions once again. They're also holding trials this week, so if you're a footballer with a keen sense of the beautiful game, and the guts to fight it out and make it big, then head over to www.Mumbaiultras.com or call their First-Team Ops Manager Aman on +91 93596 56058 and make your presence felt.
We caught up with the management team of Mumbai Ultras to discuss their motivations behind owning and operating a football club.
Mumbai Ultras owner, Pranav Marwah said "Mumbai Ultras is a football club for the fans. Our responsibility is towards the citizens of this beautiful city. Our goal is to make our city proud with a football club that has come up from the grassroots and carries forward Mumbai's name to the national leagues".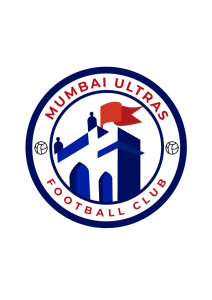 Speaking on their chances this year, Aritra Chatterjee, the head at Marwah Sports said "We have been working closely with our coaches to set up the right kind of environment for young talent from Mumbai to thrive. We understand the importance of the right training set up – from physical to mental, and have been striving to provide that. We are looking forward to entertaining Mumbaikars with our brand of attractive football this coming season'
A lot's changed in the beautiful game. A lot will continue to change. But one thing is for sure, Football is seeing a resurgence in Mumbai, led by young lads and keen minds, and this is one revolution which isn't going to stop.
For Trial related updates: Latest trials updates in Mumbai Football
Also Read: Journey from academy football to I-League | Madan Ghogale
Follow us on Facebook, Twitter, and Instagram for all the latest happenings in the world of Indian football