PIFA continue winning run, Soccer XI, Kenkre share spoils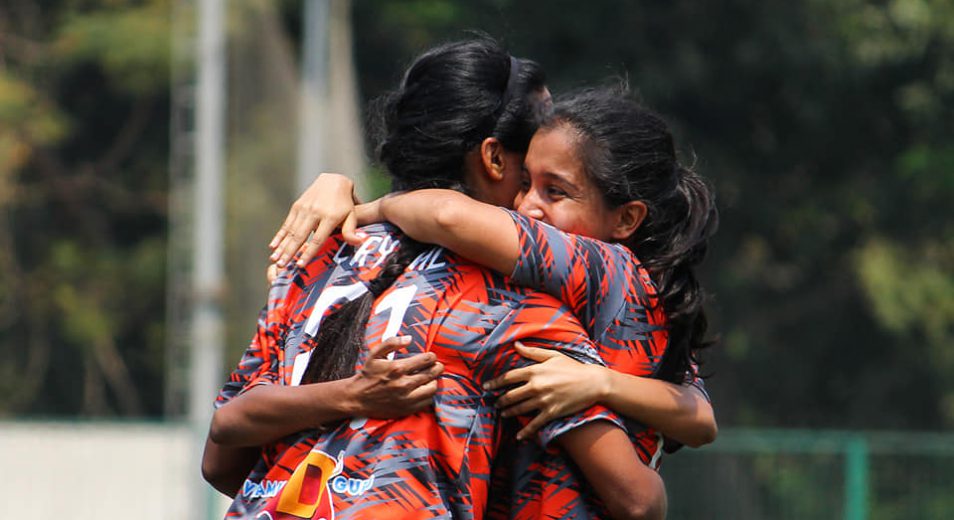 FC Mumbaikar, PIFA registered convincing victories while Soccer XI and Kenkre played out a 1-1 draw during the group B encounters of MFA Women's League.
Match day 4 of MFA Women's League started off between Group B team as FC Mumbaikars took on Companeroes. Both teams came into the game having suffered losses in their respective opening encounters.
After an even opening exchange, FCM drew the first blood when Vaishnavi Pawar opened the scoring midway through the first half. Tanvi Kore then doubled the lead at the stroke of half time to put FCM in driving position. In the 2nd half, Companeroes managed to hold their own but failed to break the FCM defenses before ultimately conceding the third goal as Vaishanvi completed her brace deep into the injury time
FT: FC Mumbaikars 3 – 0 Companeroes
Meanwhile, the 2nd game of the day witnessed some intense back and forth as Kenkre FC and Soccer XI played out a 1-1 draw in their Group B encounter.
Having picked up victories in their opening encounters on Saturday both clubs looked to carry on the momentum. Soccer XI took the lead in the 28th minute through a goal from Neha Ture, however early in the 2nd half; Techi Akung drew level for Kenkre. After an intense battle, the game ended in a stalemate as neither side managed to break their opponent's defence.
FT: Kenkre FC 1 – 1 Soccer XI
The final game of the day saw PIFA outclass South Mumbai United as they comfortably beat their opponent 3-0. An intense first half ended goalless, where South United produced some resolute defense to thwart PIFA's strikers. PIFA, who had comprehensively hammered Companeroes with 10 goals in the opening game, came into their own in the 2nd half. Bhagwati Chauhan opened the scoring in the 44th minute, before the last game hat-trick girl Sasmita Behera doubled the lead six minute later. Lawanlang Nongbet added third 6 minutes before full time as PIFA closed the game 3-0.
FT: PIFA 3 – 0 South Mumbai United
Footballcounter's 'Photo of the day'
View this post on Instagram
For Trial related updates: Latest trials updates in Mumbai Football
Also Read: MFA Women's League: India Rush, Future Star win, Bodyline end on equal terms against Footie First
Follow us on Facebook, Twitter, and Instagram for all the latest happenings in the world of Indian football