'My hunger for success is non-negotiable', says Ogbeche
Ogbeche discusses his career highlights, Indian football and his targets at HFC…
Nigerian star Bart Ogbeche, who claimed an ISL double recently, completed his move to Hyderabad FC earlier this week. Giving us a peek into his mind, the 36-year-old opened up about his career, playing and winning trophies in India, his targets at Hyderabad FC, and more…
On the experience of playing at the FIFA World Cup…
Too much to talk about honestly, but the best part is obviously seeing the dream you once thought was far-fetched, become a reality.
On playing in different leagues across the world…
Adapting to a new environment, new teammates and different lifestyles is never easy. But I believe that along with discipline, hard work, and dedication, pliability is one of my biggest strengths.
The ISL is also pretty different to other leagues. From the climate in the country to restrictions on the number of foreigners, from competitive balance to unpredictability, the ISL is a real entertainer.
On winning the ISL Double in 2020-21 season…
Last season was really memorable and splendid to say the least, for everyone involved. Being able to win everything available, in the way that we did gives a feeling of pride and gratification that cannot be expressed in words.
On The growth of the ISL and football in India…
There is still a long way to go but yes, there has been tremendous improvement in many areas. The National Team is more competitive now in international competitions. The teams in the ISL have grown stronger not just locally but also on the international stage as shown by the recent performances by clubs in the AFC Champions League.
A lot of the credit has to go to the organizers, the Reliance Foundation, AIFF, FSDL, and all other dedicated sponsors.
On the most memorable moment in the ISL…
There have been quite a few in these years but I think helping NorthEast United to the playoffs for the very first time in the club's history is going to stay with me for a long time.
On the most memorable moment in his career…
Has to be representing Nigeria, my National Team, at the FIFA World Cup.
On the hunger to achieve success with HFC…
There is this unquenchable hunger for success that is a part of my being and it is non-negotiable. Regardless of the circumstances and the uncertainties surrounding my future, my preparation for the next ISL season began just a couple of weeks after we were crowned the ISL Champions. So, I can promise that I will give my best in every game and training session at Hyderabad FC.
On working on his finishing…
I am thankful to God for blessing me with the talent and instinctiveness to score goals. But let me assure you, I put in a lot of hard work behind the scenes to stay prolific in front of goal.
On chasing goal-scoring records…
No. Not at all. The only thing that I think about in every day, in every training session, and every game is what best to do and how. I think about how to constantly improve myself and help my team win and achieve its goals.
On playing in a bio-bubble…
The simple fact that there is very little to distract you from your main goal really helps players give their best every day.
Waiting for fans…
I think I perform better with fans in the stadium. I believe that they are one of the driving forces for me and it is quite a different game without them. I sincerely hope that the situation gets better soon and that we can have fans back in the stadium like in most European countries.
CREDITS- HYDERABAD FC MEDIA
For Trial related updates: Latest trials updates in Mumbai Football
Also Read: "In my mind, I'm always the best" – Yash Jhunjhunwala
Follow us on Facebook, Twitter, and Instagram for all the latest happenings in the world of Indian football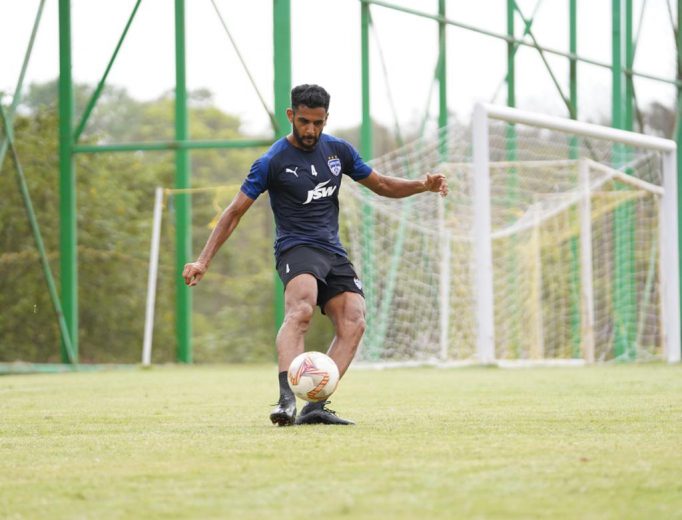 Indian Super League / Interviews
Growing up in Mumbai, football for Pratik happened at St. Sebastian School in Chembur. He showed keen interest to learn the game and slowly started to improve his craft….
A feisty day of football where the semi-finals of the Football Delhi 2nd division I-League Qualifiers was played. Delhi FC and Indian Air Force have booked their place in the…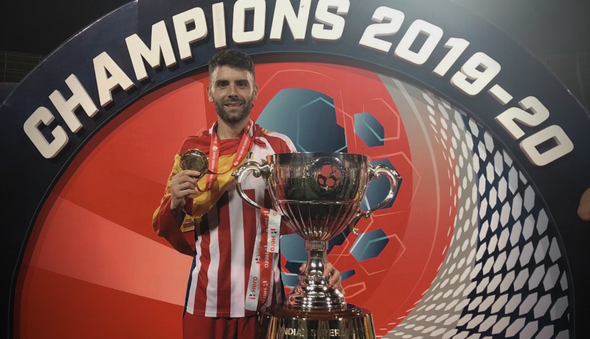 Indian Super League / Transfer News
Odisha FC is delighted to announce the signing of Spanish attacking midfielder Javi Hernandez ahead of the eighth edition of the Hero Indian Super League (ISL). After his youth career…