ATK has the power to defeat Nasaf: Habas
Antonio Lopez Habas gave the footballers a lesson in positional football in the final practice of 'Mission Uzbekistan'. ATK Mohun Bagan reached Qarshi from Tashkent on Monday.
In the afternoon, Roy Krishna and others practiced at the grass field of a local stadium. The Spanish coach insisted on physical training and positional football as there was no provision or opportunity for closed-door practice. He showed no secret weapons which were done in Dubai. The players returned to the hotel after an hour of practice. The Green Maroon brigade will practice in the evening at the main stadium on Tuesday. Habas is happy with the environment and the cold weather. Habas spoke to ATKMB Media after training at the hotel in Qarshi. What he said..
Q: How optimistic are you to defeat FC Nasaf after eight days of practice in Dubai and two days in Uzbekistan?
Habas: No coach in the world can guarantee 'victory'. Our preparation in Dubai has been quite good. We are optimistic about winning. We also have in our mind that our opponent is a strong team but we have the power to defeat Nasaf.
Q: Where do you think Nasaf is stronger?
Habas: They perform well in competitive tournaments. They are quite strong as a competitor. Like us, they have footballers who can change the colour of the match in no time.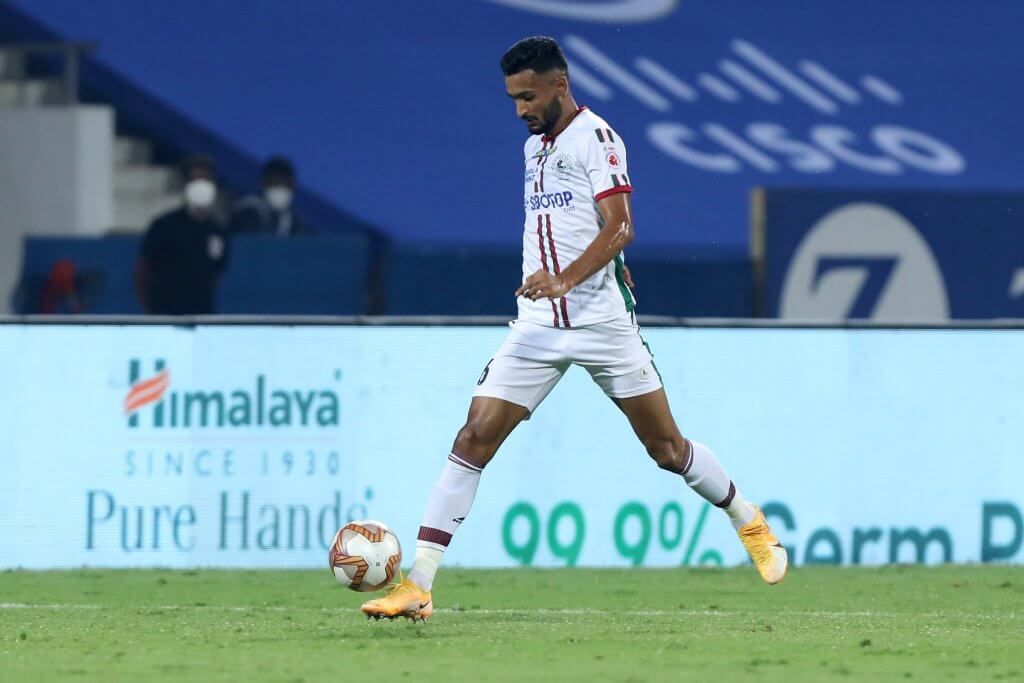 Q: Is wing play a big factor in this match?
Habas: Not just wing play, but many factors are there. We have to try to open the mouth of the goal by creating space for the defense of the opponent. For that, we will do everything that needs to be done.
Q: This match is considered by the Green-Maroon fans as a historic match for Mohun Bagan. What is the message for them?
Habas: We will give our one hundred percent and try to bring promising results.
Q: Has Kauko, Prabir, Soosairaj joined to make the team stronger than the group league? Will the weather in Uzbekistan give Kauko an extra advantage to play?
Habas: Footballers have to be ready to give their best in any environment. Kauko has already adapted himself to the team. He is a great footballer. Prabir and Soosairaj are both very important footballers. They are also ready. I have not yet decided how long I will keep them on the field. The reason being that they have not been in a competitive match for a long time. I have to choose the first XI considering all the aspects.
(Courtesy: ATKMB Media Team)
For Trial related updates: Latest trials updates in Mumbai Football
Also Read: Why Kenkre's I league 2nd division participation is crucial for Maharashtra football
Follow us on Facebook, Twitter, and Instagram for all the latest happenings in the world of Indian football