In Conversation with Mr Arup Soans, Head of Marketing (LOC) – FIFA U17 Men's World Cup India
In the history of FIFA Youth tournaments, the U-17 FIFA Men's World Cup 2017 in India became the most watched event ever. Now, as the country prepares to host the U-17 FIFA Women's World Cup next year on February, we had an opportunity to converse with one of the important minds behind the success story of the age-group FIFA showpiece in 2017.
Mr Arup Soans, a sports business professional, who is also the first Indian to attain a Master's degree in Sports Business from New York University (NYU) shared some of his interesting stories with us.
Excerpts:
When were you first introduced to sports?    
Not sure about the when but sure about the where and that is at home. What I do remember from my childhood is participating in a lot of organised sport (mainly Athletics) growing up in Mumbai and then in Pune where I completed my schooling at Bishop's (a very sport and extra-curricular driven school). 
Growing up, was it always a plan to make a career in sports? If not, how did you come across this path?
Like most, I'm not really sure what my plan was but being part of almost every sports team in school definitely was an area I was passionate about. Of course, growing up in the 80's and 90's in India puts you on an academic path focused on very restricted avenues. Though the one thing that stuck with me was the time in 1998 when our school football team (U-17) won the district tournament (Subroto Mukherjee Cup) and went on to play against Amravati district in Gadchiroli in the hope to represent the state of Maharashtra. Little did we know the state of affairs at that level and were met with a team visibly much older than us and a refereeing system that was bias to say the least. That experience made me realise that there needs to be a massive overhaul of the system in general and if India is to make it as a sporting nation, the right pathway would need to be created for upcoming athletes.
You've closely witnessed the US Sports Market and the Indian Market, how different is it?
The sports culture is something ingrained in the US system, starting from grassroots school level sports creating a defined pathway all the way up to higher education institutions and then professional sport. With a long history of university and professional sports being played in the country as well as full scholarships for sports persons at multiple levels, it tells you that a structured system goes a long way to eventually be able to create sporting icons. The US goes to the extent of legally referring to baseball as 'America's pastime.' On the other hand, India is far from being a sports nation or having an ingrained sporting culture. Things could have been different if we jump into a hypothetical and say that 'What if the IITs and IIMs were setup not only to focus on academic excellence but on sporting excellence as well, allowing high performing athletes to be admitted on scholarships.' The sporting landscape would be very different if that was the case. It is safe to say that we are more than half a century behind a nation like the US, though comparing would be unfair to India's hopes and dreams. We ought to focus on what we have and try to build on that one step at a time. 
You were an integral part of the U-17 FIFA Men's World Cup in 2017, tell us about your experience of working with the DY Patil Stadium, WIFA and the other stakeholders of Maharashtra?
It is important to note that DY Patil Stadium was the only privately owned stadium amongst the six used for the FIFA U-17 World Cup in 2017. Working with a private entity versus a government one has its perks but has drawbacks too. No lack of quick decision making or professionalism allowed us to working seamlessly with the team at DY Patil though the areas of struggle were more related to the having the local municipal corporation or state government support during the planning stage as well as marketing phase. The state government treated us (Local Organising Committee) as a private entity as well, which didn't help our cause to be able to work together and promote the matches in Navi Mumbai as a single unit. WIFA and MDFA on the other hand were pleasantly good to work with and extended all the possible support needed to promote the tournament and its activities like Mission Eleven Million. That being said, what is most important to FIFA is its players and since the environment inside a stadium is one that can be controlled primarily by the stadium owner, I am not surprised that the FIFA U-17 Women's World Cup final will be held in DY Patil Stadium.
Tell us about your experience of working with the AIFF and AFC and the projects you worked on in China and India
The All India Football Federation is an organisation that underestimates itself. My experience working with stakeholders within the system at all levels (elected and otherwise) made me realise that the potential for India to have an impact not only at an Asia level but at a global level is very real and possible within a finite amount of time. What we (hired professionals) managed (in a three year period) to achieve by delivering the most attended youth tournament that FIFA has ever hosted, was to shake up a system to be able to realise this fact. India is here to stay and here to deliver value at all levels of the sport. Having dealt with multiple organisations working in football globally, the AIFF is yet to capitalise on the people that work in the sport and find ways to govern and direct the entities in a way that would grow football faster than it currently is doing so.
Working with the AFC on multiple age-group tournaments in India as well as in Qatar and China has given me the perspective to look at the Asian football culture very differently. The drive shown by some of the smaller (size/population) nations is very evident on the pitch yet the technical ability of some of the mature nations are evident too. My experience with the AFC has made me realise a simple fact, India is very capable to host any size tournament that AFC has and if we as a nation work towards doing better at these age-group tournaments only then we will start to see success at the national team level.
What is your take on the postponement of the U-17 Women's World Cup here in India? Do you think the new schedule will receive the same engagement?
Quite a bold statement by FIFA to announce the postponed dates for the FIFA U-17 Women's World Cup in India, especially in the current environment. Given that it is not a tournament of utmost importance for FIFA, the organisation can risk it being cancelled. By October or November 2020 latest is when they would need to take a call whether to cancel or play behind closed doors.
With regards to engagement, any and all events are going to see very less or no engagement on-ground. That though is an opportunity for more engagement online as well as on broadcast. If done smartly here on out, the tournament could really focus its effort to building an engagement experience online and on television leading up to the tournament next year.
What impact will the Women's World Cup have on Indian football and is it the best build-up for the AFC Women's Asian Cup 2022?
The impact for a tournament like this should only be focused at the grassroots. Given the current scenario, that might not be physically possible. Re-thinking an entire strategy to use the existing stakeholders in women's football to make the tournament one that is impactful long after it is over is going to be an uphill task. In my opinion, it might not be the best build up for the AFC Women's Asian Cup 2022 since few or none of the U-17 Indian team will play in the team competing at the Asian Cup. The Indian team would need to do well and by well I mean go deep into the knock-out stage of the World Cup. If that does not happen, the hope of our team doing well at the Asian Cup level will be diminished and might not augur well in the long run.
What is your thought on the post COVID-19 football scenario in India?
Unfortunately at this point there is no post COVID-19 since we don't really know or have a timeline for this to all boil over. The most I can say is that all those who see themselves as stakeholders of football in India must not be hasty to move ahead but take the time to conservatively assess the scenario and build a system to be able to outdo any plan that was in place earlier keeping in mind sustainability and collaboration.  
Where do you see the Indian football industry in the next decade?
Honestly, I'm not sure where the industry will be but I can say where I would like it to be. Grassroots focussed. Pre-structured football focussed. There is a gentleman by the name Tom Byer I interviewed as part of our learning program at KiteTalks. Legend in Japan and teaches a simple yet research driven philosophy 'Football Starts At Home.' For us to be able to see the Indian U-17 team be competitive in Asia or at the world stage in ten years' time, this is where our combined focus should be. The result of which will see us have a better league, a better pathway for players, better coaching systems, better results at the national team level and eventually FIFA World Cup qualification in the decade after.
---
Also Read: I have learned from my mistake – Rahul Das
For Trial related updates: Latest trials updates in Mumbai Football
Follow us on Facebook, Twitter, and Instagram for all the latest happenings in the world of Indian football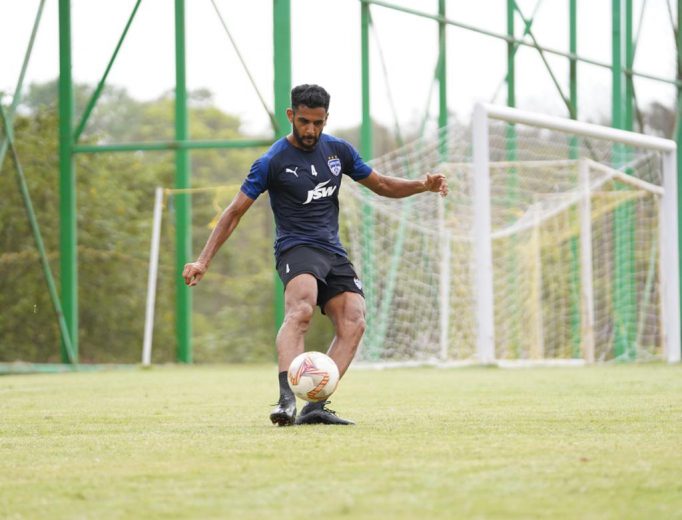 Indian Super League / Interviews
Growing up in Mumbai, football for Pratik happened at St. Sebastian School in Chembur. He showed keen interest to learn the game and slowly started to improve his craft….
A feisty day of football where the semi-finals of the Football Delhi 2nd division I-League Qualifiers was played. Delhi FC and Indian Air Force have booked their place in the…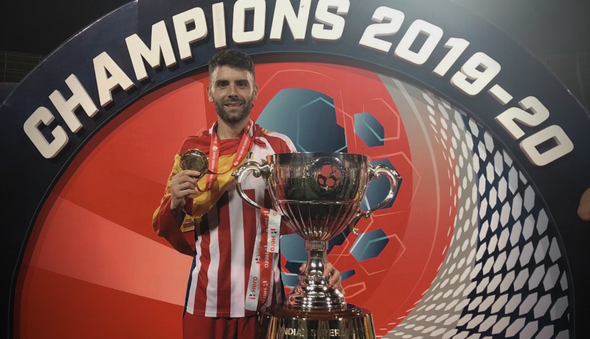 Indian Super League / Transfer News
Odisha FC is delighted to announce the signing of Spanish attacking midfielder Javi Hernandez ahead of the eighth edition of the Hero Indian Super League (ISL). After his youth career…