More time would have benefited us: George Lawrence, Coach of Mumbai Womens Inter District team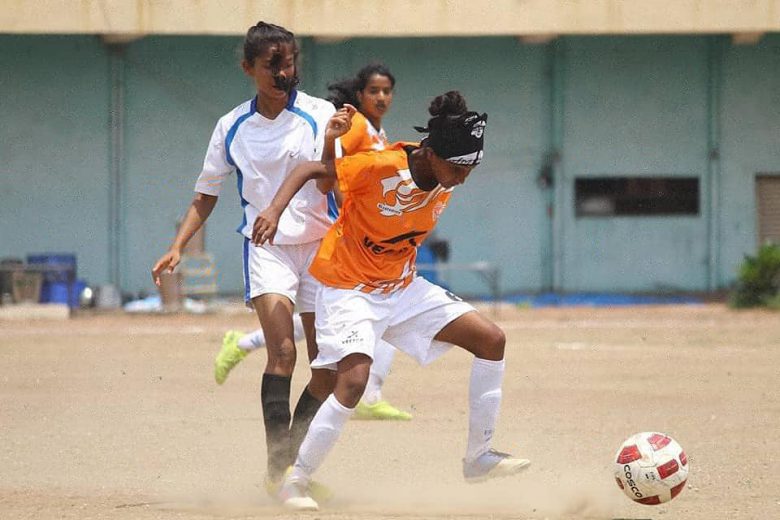 After a confident and stellar start, where the team picked up a comfortable 4-0 win over Palghar, Mumbai were in for shock after succumbing to Gondia in the quarter-finals
Like in pre-quarterfinals, Mumbai started off well with some quick attaching moves early in the game, however Gondia were brilliant in defence as Mumbai failed to find a breakthrough. As the game progressed the heat started to take toll as the girls from Mumbai started to get tried.
Eventually, Gondia were successful in stretching the game to Penalty shootout, where both team's goalkeeper saved two attempts in the initial five attempts and stretched the game further to sudden death. In the 10th attempt of penalty shootout, Mumbai's kick taker shot the ball wide, while Gondia's Ranu converted her attempt to take her team through to Semifinals, thereby knocking Mumbai out of the competition.
Footballcounter talks to Mumbai Coach George Lawrence on the game and what he thought would have helped
What went wrong today?
George: The heat played a major factor plus the game got delayed by over an hour and didn't start on the announced time, which was 10.30 AM but instead the game started at 11.45 AM. Due to excessive heat at that time we had to modify our game plan and playing style had to be changed.
How do you feel about your girl's performance today?
George: Girls performed well, I have nothing to complain about in terms of their performances, they gave it all.
Do you think if the team had more time in preparation Mumbai would have succeeded this time?
George. 100 percent! All our players in Mumbai come from different clubs and undergo routine trainings with their respective clubs, so when they come for the district selection, the players need time to gel around. The team we lost to (Gondia) is the only team from their district. So they have their training together and for months, which makes a difference.
Now that you are out which team do you think are favourites for this tournament?
George: I think Kolhapur with their goal scoring form should be favourites
Note: The Interview was taken on the eve Mumbai's loss to Gondia
---
For fixtures and news updates on WIFA Women's Inter District Football: Click here
Follow us on Facebook, Twitter, and Instagram for all the latest happenings in the world of Indian football.