Millat FC plays out a thriller against U Mumba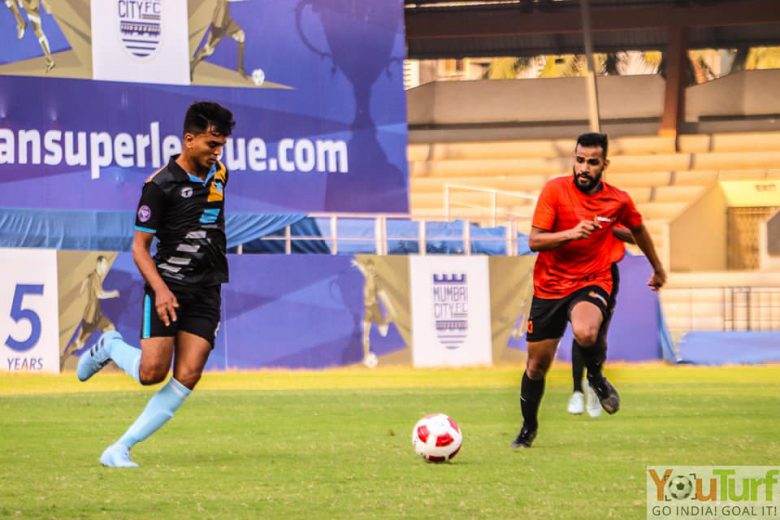 4th January 2018, Mumbai: On Friday evening, U Mumba played their second game of the season when they entertained Millat FC in the MDFA Elite Division (Private Group) at Mumbai Football Arena (Andheri). In what ended in a goal-fest, Millat FC scored two late goals to salvage a thrilling 3-3 draw to record their second stalemate of the campaign.
U Mumba came into the match on the back of a 6-0 win over Salsette, whereas, Millat FC drew 1-1 against Mumbai Strikers. U Mumba controlled the game by having a much better ball possession than Millat.
The deadlock was broken in the 24th minute through U Mumbai's Somesh Thakur but Millat responded quickly with Somesh Thakur equalizing with a fine strike. At the break, the score was tied at 1-1.
U Mumba started off strongly in the second half and scored twice within five minutes. Karan Kapoor bagged both the goals with a sublime finish to increase Mumba's lead by two clear goals. Just when Mumba thought they have done the job, Millat FC stepped up.
Rather than losing the confidence, Millat turned the game on its heads. Aniket Shipe cut short the deficit in the 77th-minute before Rayyan Sheikh got the all-important equalizer in the injury time to secure a hard-fought draw for Millat FC.
Other Results: ONGC (Arif Shaikh 47′ and Sunil Lohar 87′) 2-0 Central Bank of India (CBI), Spartan R.S.F (Ruchir Goswami 13′) 1-4 PIFA Colaba (Ivan Reddy 7′ and Chetan Tandel 17′, 26′, & 85′)