Manipur, Odisha enter Hero Sr. Women's NFC semis after big wins
Defending champions Manipur pumped in 15 goals against Jharkhand, while Odisha outclass Arunachal to advance to the semi-finals of the 25th edition of the Hero Senior Women's NFC at the CHF Ground in Pasighat, Arunachal Pradesh.
Manipur skipper Bala Devi rounded the Jharkhand goalkeeper and scored a routine goal in the 8th minute to open the scoring which, eventually, opened the floodgates.
After that, it was a Manipuri onslaught who stabbed nine goals in the first 45 minutes. Bala who led the team from the front completed a hat-trick in 26 minutes and added another three before the referee blew the whistle. Prameshwori joined the party in the 17th minute before Daya Devi completed her brace inside the first-half only.
After the breather, Manipuri girls didn't seem to have pulled the plug and scored another three in six minutes to cross the double-digit mark. Bala Devi, finally, left the ground having scored ten to take her tally to 19 from four matches.
After Neel Lakra's first-half goal, Sangita Kumari scored another for Jharkhand eight minutes to the end of regulation time but those were not enough to deter the inevitable.
Jharkhand (Neel Lakra 21′, Sangita Kumari 82′) 2 – 15 Manipur (Bala Devi 8′, 16′, 26′, 31′, 33′, 35′, 47′, 52′, 77′, 84′, Prameshwori 17′, Daya Devi 36′, 38′, 48′, 73′)
FIVE-GOAL WIN FOR ODISHA
Last year's finalists Odisha ended hosts Arunachal Pradesh's fairytale run in the second quarter-final of the day with a runaway 5-0 win at the same ground. Deepa Nayak outran her markers before rounding the goalkeeper to open the scoring in the 16th minute.
Although Arunachal Pradesh, backed by a 7000-strong crowd, tried to make a comeback, Odisha hurled two back-to-back goals within six minutes to earn a healthy 3-0 lead at the break.
After the changeover, the Odisha girls exploited the defensive lapses twice to register a comfortable 5-0 victory to secure a semi-final date with Railways.
Odisha (Deepa Nayak 16′, 74′, Runi Nayak 39′, Jasoda Munda 45+1′, Sumitra Xalxo 71′) 5 – 0 Arunachal Pradesh
The semi-final fixtures are as follows:
September 22, 2019
Railways v Odisha (09:30 AM IST)
Tamil Nadu v Manipur (02:00 PM IST)
---
---
---
Football Counter would love to hear your thoughts or feedback on your experience: Feedback on Football Counter experience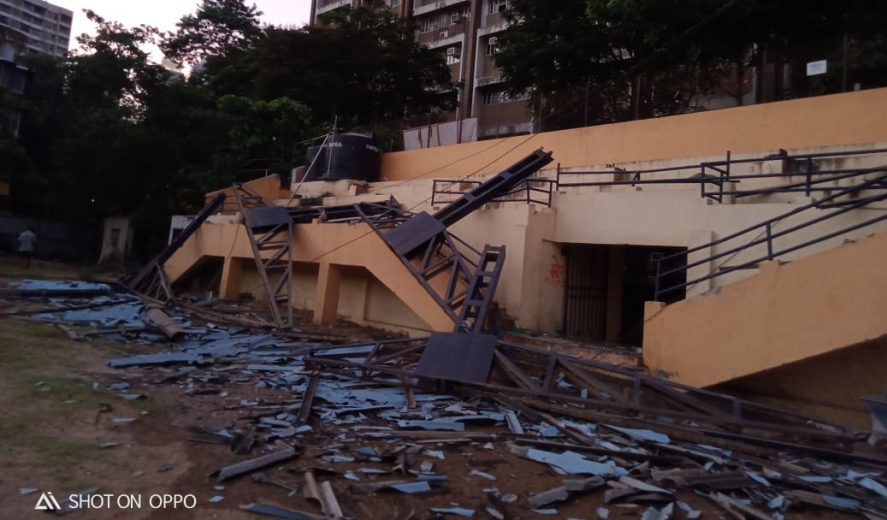 Mumbai's St.Xavier's Ground in Parel that has been host to various MDFA and MSSA tournaments suffered a mishap after part of its stands collapsed on early hours of Thursday morning….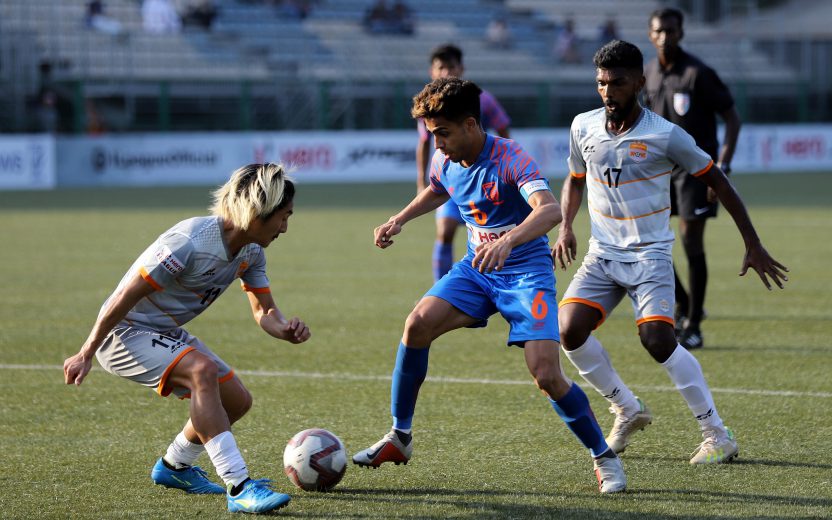 I-league / Indian Football Team
Vikram Partap Singh was among the shining lights of the Hero I-League 2019/20 season — featuring in 14 matches for the AIFF's developmental side Indian Arrows. The young gun, playing…
Indian Football Team / Women Football / World Cup Under 17
India U-17 Women's Team Head Coach Thomas Dennerby feels his players are starving to get back to the pitch once normalcy returns after the end of the nationwide Lockdown that…