Maharashtra, Daman notch comfortable victory
After an heartbreaking opening day loss, Daman & Diu bounced back in style with a 2-0 win over Gujarat while Maharashtra stun Lakshadweep 3-0 to go on top
The first game of the day saw Maharashtra take on Island Union territory Lakshadweep. Back from a close 1-0 win over Daman, Maharashtra began at the earnest in search of early goal.
They almost took the lead when a cross from Pragnesh from the right was missed by Johnson. In the 11th minute, Maharashtra won a free-kick just outside the box; Advait Shinde's delivery was well headed on to goal by Yash Mhatre as Maharashtra took the lead. Maharashtra continued their dominance as chances kept coming in way of their strikers who failed to capitalise on it.
In the second half, Allen Dias doubled the lead in the 53rd minute to settle the nerves and put Maharashtra in commanding position. Minutes later, Yash missed a 1-on1 opportunity as keeper Mohammed Salahudheen did well to keep the score 2-0. He pulled off another save off a Pragnesh Solanki strike few minutes later. Later in the 82nd minute of the game, Substitute Shanon Pereira dribbled past two defenders before drilling his shot past the keeper to make it 3-0.
In the mid-afternoon fixture, Daman bounced backed from their injury time loss couple of days ago to brush past Gujarat Challenge. A handball inside the box by Gujarat defender allowed Daman to capitalise on the resulting Spot-kick as Captain Sohail Khatri Made no mistake by dispatching his powerful shot to the right corner and thereby putting Daman in lead going in to the break.
In the second half, the story continued as Daman continued in attack in search of goals. Midway through the 2nd half, Daman doubled the lead when Sohail's cross was well met by Brandon David, who's first time shot beat the keeper to nestle in to the back of the net.
Results:
Maharashtra (Yash Mhatre, Allen Dias, Shannon Pererira) 3 – 0 Lakshadweep
Gujarat 0 – 2 Daman & Diu (Sohail Khatri, Brandon David)
---
---
---
Football Counter would love to hear your thoughts or feedback on your experience:

 

Feedback on Football Counter experience
Follow us on Facebook, Twitter, and Instagram for all the latest happenings in the world of Indian football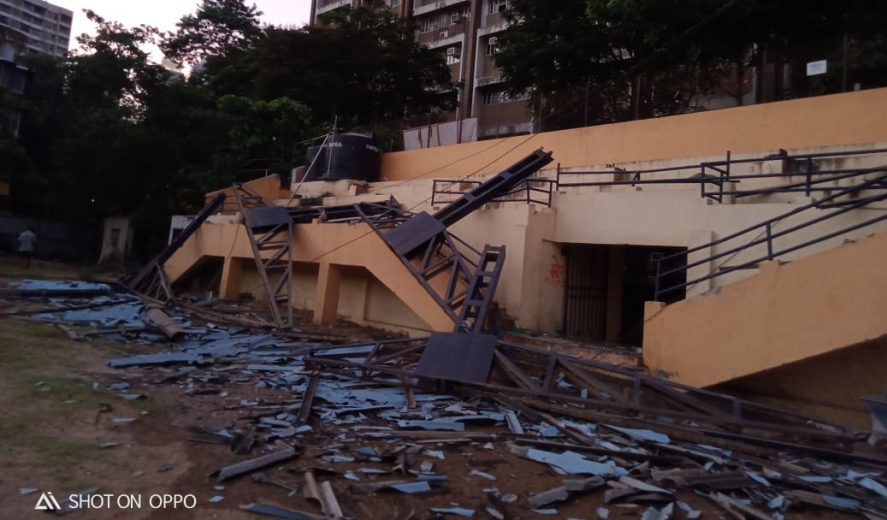 Mumbai's St.Xavier's Ground in Parel that has been host to various MDFA and MSSA tournaments suffered a mishap after part of its stands collapsed on early hours of Thursday morning….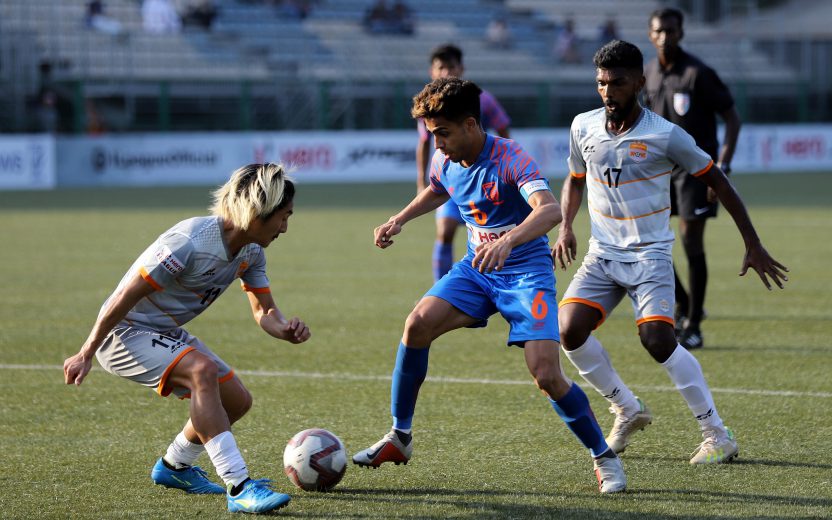 I-league / Indian Football Team
Vikram Partap Singh was among the shining lights of the Hero I-League 2019/20 season — featuring in 14 matches for the AIFF's developmental side Indian Arrows. The young gun, playing…
Indian Football Team / Women Football / World Cup Under 17
India U-17 Women's Team Head Coach Thomas Dennerby feels his players are starving to get back to the pitch once normalcy returns after the end of the nationwide Lockdown that…