BankOf India goes atop the standings while Bombay Gymkhana thumped 7 goals!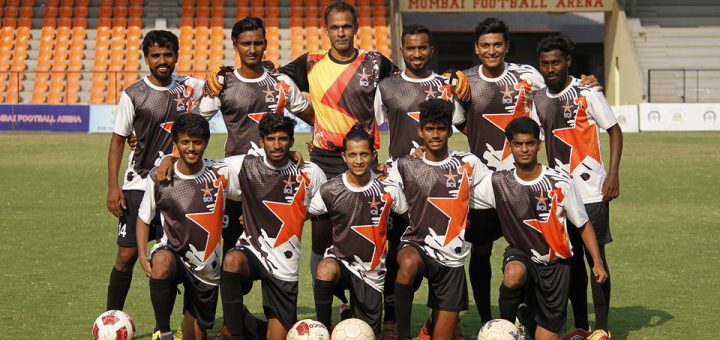 14th April'18, Mumbai: A lazy Saturday afternoon witnessed two matches of MDFA Super Division happened here at Mumbai Football Arena as Bank Of India went up against Springfield FA while Bombay Gymkhana locked horns with Pressfit Chhedanagar Soccer Prodigies.
Super Division Group C : Bank Of India (Berlekar 20', Jadhav 59')  2-0  Springfield FA
After a rest of more than 2 weeks, the rejuvenated Bank Of India team swept aside Springfield FA by a couple of strikes from Salesh Jadhav and Berlekar. A. Berlekar opened the scoring for the bankers in the 20th minute with a fine finish past the Springfield FA custodian. Rupesh Meher was the first one to get into the referee's book in the 36th minute, for a rough tackle while Prajwal Kotian was also shown yellow card, couple of minutes before the half-time.
The Bankers started positive in the second half and soon found solace in their second goal which came at 59th minute, courtesy a fine strike by Salesh Jadhav which stayed still till the final whistle. With this win Bank Of India surge to the top of the table with 16 points from all of their stipulated seven group matches. Apart from Central Railway, the Bankers are firm favourites to qualify for the next round while Springfield FA suffered their 3rd loss in 5 matches and stay put in the 5th position in the standings.
Super Division Group A :
Bombay Gymkhana [Farhzaad Dastoor(2), Arzhan Doctor(2), Jahan Magrolia, Jardin, OG]  7-0  Pressfit Chhedanagar Soccer Prodigies
On a stupendous display of the game Bombay Gymkhana thumped as many as 7 goals past a hapless Pressfit Chhedanagar Soccer Prodigies. Bombay Gymkhana showed a lot of character from their loss against FSI and came back like a wounded tiger as both Farhzaad Dastoor and Arzhan Doctor scored a brace. Jahan Magrolia also got his name to the scoresheet after a nice strike past the Chedanagar goalie. The lone scorer from their last match against FSI, Jardin Magrolia also added to the goal tally as Bombay Gymkhana seemed relentless.
Chheda Nagar hasn't been on the mark this season as they have underperformed for the majority of the season and an own goal added more insult to their fluctuating campaign. This is their second loss on trot and 5th overall in 7 matches as they lie at the 6th position with 6 matches. Bombay Gymkhana however improved their standings, going past Young Boys to be placed at 3rd position behind Salsette FC with 13 points from 7 matches.