Indian Futsal Team to make international debut against Bahrain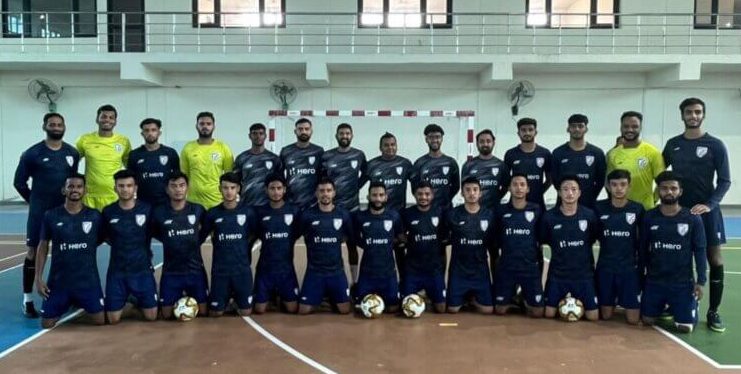 A 14-member squad for the Indian Futsal National Team for the upcoming two friendlies against Bahrain was announced on Sunday, August 6, 2023.
The team, who will play two international matches against hosts Bahrain, will be playing International Futsal for the first time.
The players in the Indian squad have been selected, based on their performances in the Futsal Club Championship, earlier this year.
The Futsal National Team, who have been training in Amritsar, will travel to Bahrain on Thursday, August 10, where they will play two matches against the hosts on August 12 and 14.
Indian Futsal Team Squad:
Goalkeepers: Augustine D'Mello, Jagdish Tokas.
Anchors: Sachin Patil, Sandeep Oraw, Aman Shah, Jayesh Sutar, Kashinath Rathod, Rajneesh.
Wingers: Nikhil Mali, Shamshad Ali, Abhay Gurung, Bijoy Gusai.
Pivot: David Laltlansanga, Sandesh Malpote.
Head Coach: Joshua Stan Vaz
Also Read: Bangladesh Army Football Team hold 10-man Emami East Bengal
Also Read: Hyderabad FC held on to a draw by Delhi FC