From Kashmir to Kerala: I-League 2023-24 a journey of footballing discovery begins tomorrow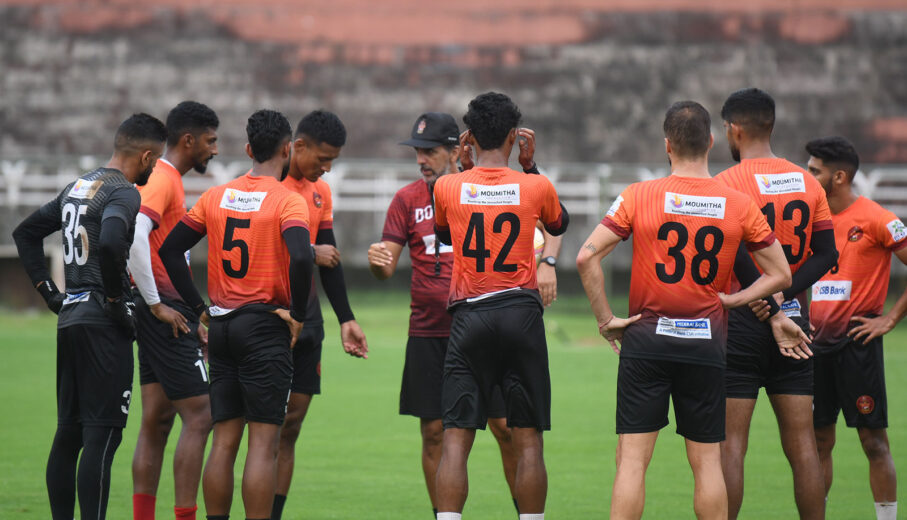 NEW DELHI: Panta rhei. Everything flows. What's true for life is true for football and more so for the I-League, where the only constant is that there will be change. The 2023-24 I-League 2023-24 season kicks off on November 28, quite poetically, with one game in the league's northernmost tip and another later at the southernmost corner. On both occasions, the hosts are two teams that are among the stalwarts of the league, whose home serves not just as a bastion but also as a place of dominance.
As with most seasons, even this one has already seen a churn of players, fresh faces coming in (or in the case of one team, a surprise veteran coming in afresh), veterans on a last stand and many in between with a point to prove and climb to the higher echelons of the game.
REAL KASHMIR VS RAJASTHAN UNITED FC
While Real Kashmir's game against Rajasthan United may look like a rematch of a fixture that was among the last round of fixtures for the previous season, a lot has changed in the seven months since. For starters, the home team will be marshalled by a local ex-great from the sidelines, Ishfaq Ahmad, taking charge of the outfit for their opener at the TRC Turf Stadium in Srinagar. Ahmad's most recent outing as a coach was with the India U-17 side at the SAFF Championship in Bhutan. It was, by all accounts, a success as India stormed to the title.
A host of local talent — as many as 10 have been formally announced — has been signed on to the squad and will undoubtedly make their debuts sooner than later in the league. Srinagar has always been a tough place to play away, the locals love for football and the artificial surface just two of many challenges and Ahmad hopes that it all helps them as they look to kick off positively.
"It's a completely new squad, and even the coaching staff is new. In one of my first conversations with the owner, it became clear that he was interested in giving more opportunities to local players," Ahmad said on the eve of the fixture. "He wanted to give them a platform which they lack and I completely agree, it's a great idea. That said, we have a good mix of foreign players, local players and others from across the country."
With promotion to the Indian Super League up for grabs, every side's ambitions have undoubtedly received a bigger boost than ever before. Without putting too much emphasis on it, Ahmad did insinuate that the extra incentive would be good for the league itself. "Obviously it's a big thing, and we want to challenge for that top spot, but I prefer to look at things week by week, game by game. We do this one first, then move ahead."
It's a philosophy echoed by Pushpender Kundu, who is one of only two Indian managers retained by their clubs from last season. Kundu's side were the dark horses at the beginning of last season, judged on their pre-season displays in cup tournaments. In the long league, though, the lack of squad depth and experience hit them hard as they lurched towards a mid-table finish.
Despite a host of departures, Kundu's side looks better suited to the league this time around, filled with a fair few young faces but many with experience of the league itself. The signings of Army men Bhabindra Malla Thakuri in goal and Ronaldo Singh in midfield will add more muscle to the team itself. Hardik Bhatt's return from a Mumbai City sojourn will undoubtedly prove beneficial for the player and the club too.
"We've had a solid, long pre-season, and I'm happy with the time we've spent doing the hard work. If you do that, then the game itself is a reward," Kundu says.
"We're away from home and it's the first game of the season. Obviously, we want to win, but I also want the team to gel, to play like they've been training and to show some good character on the pitch. We have a long road ahead, the league is a marathon, not a sprint."
GOKULAM KERALA FC vs INTER KASHI FC
If there is one team that perhaps feels burnt out more than any else over the results of last season, it has to be Gokulam Kerala FC. Champions who defended their title, the club faltered when the rewards were highest. To cap off their average, they also lost out on an AFC Cup spot, losing the AFC Club Playoffs at their home ground in Kozhikode to Odisha FC.
Perhaps it is for the best. The fewer distractions, the better focussed they may be on the task at hand. The club have appointed Domingo Oramas at the helm and the Spaniard may have to hit the ground running in his first match in charge.
Whether they win their opener or not, Gokulam have already won in October. How the management convinced former India international Anas Edathodika out of retirement, and back will remain shrouded in mystery, but his experience will definitely bolster a team that shipped in over a dozen goals last season—many at the end of the league.

"We've had a long pre-season, I'd say it was almost like two pre-seasons," Domingo Oramas said. "The club's ambitions are obviously to seek promotion, but we have to focus game by game to achieve it. We have a strong squad but I want them to not think about the long-term goal but go game by game."

Their opponents are a debutant outfit, one that few know about but will definitely watch out for. Their signings have made sure of that. Big names like Peter Hartley, formerly of Jamshedpur FC, India internationals Jackichand Singh and Sumeet Passi, young prospects Beyong Kojum and Nikum Gyamar as well as stalwart Arindam Bhattacharya are not an easy pass by in the league.
The game will also see two Spanish coaches face off against each other, a fact Oramas did not miss when discussing the opponents.

Inter Kashi head coach Carlos Santamarina, meanwhile, has kept the dialogue within and outside the club to a minimum, focussing instead on the game at hand. "Starting against Gokulam is hard, but a lot of the players have tremendous experience and I believe in them and their ability to pull through.

"It's a huge challenge when you start a team from zero, but I think we have built a strong squad with a lot of quality. We've been working hard for almost two months for the season, and we are very excited to get it kicking off."
Where to watch I-league online:
I-league steaming online on Indian Football YouTube channel
I-league broadcast live on the Eurosport channel
Also Read: Keep your Olympic dream burning, Dennerby tells his girls despite Japan jolt
Also Read: Mrs. Nita Ambani has been proactive and personally involved in the growth of Indian football: John Abraham, owner NEUFC
Follow us on Facebook, Twitter, and Instagram for all the latest happenings in the world of Indian Football.