AFC Futsal Asian Cup Qualifiers: India lose to experienced Tajikistan despite David Laltlansanga hattrick
David Laltlansanga hattrick went in vain as India's maiden appearance in international futsal ended in a 3-6 defeat against hosts Tajikistan in the AFC Futsal Asian Cup Qualifiers on Saturday, October 7, 2023, but not before they decisively proved they were ready to challenge the high and mighty.
Despite all their inexperience and lack of international exposure, India trooped out of the Dushanbe Indoor Hall with their heads high as they matched the rivals in every move and managed to scare the home team's defence time and again with fast and clever moves. The first half of 20 minutes was an evenly-matched battle in every aspect and the teams remained locked in a 3-3 draw, with India showing no inclination to leave an inch without a fight.
The story, however, changed completely in the second session. Tajikistan's experience in international futsal finally paid dividends as they scored three more times to send India packing.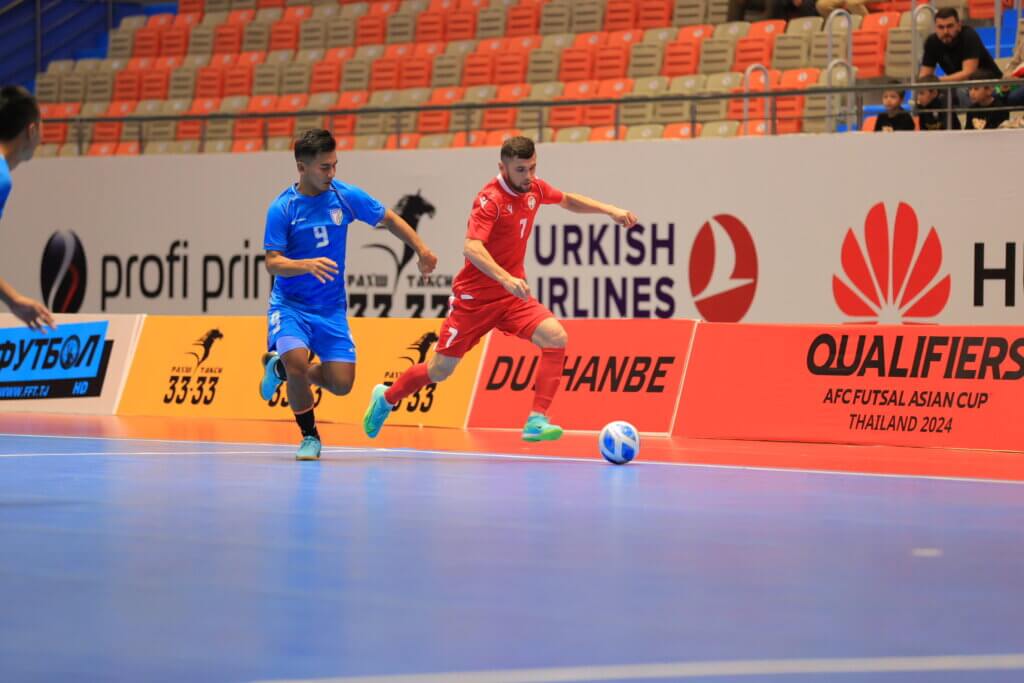 The story of the day, however, belongs to young David Laltlansanga, whose remarkable ability as the pivot stunned the opposition and brought cheers to the Indian camp. Playing for a side, who hadn't scored an international goal, David found the net three times in the first 14 minutes to etch his name in Indian futsal history.
As he completed his hat-trick, the entire Indian bench turned ecstatic and the small group of Indian fans began chanting "India, India," which lasted till half-time.
India were on the back foot at the very beginning as Kuziev Umed's long-ranger in the second minute surprised Indian goalkeeper and captain Augustin Savio D'mello to put Tajikistan in the lead. India hit back in the 6th minute when David Laltlansanga leveled the score. It was a historic moment; India had never scored a goal before.
Thereafter, it was a see-saw battle. Yorov Idris put Tajikistan in the lead again in the 13th minute, only to find David's opportunistic finish canceling the advantage. A couple of minutes later, David was at it again; he snatched the ball from the faltering Tajikistan goalkeeper to put India in the lead.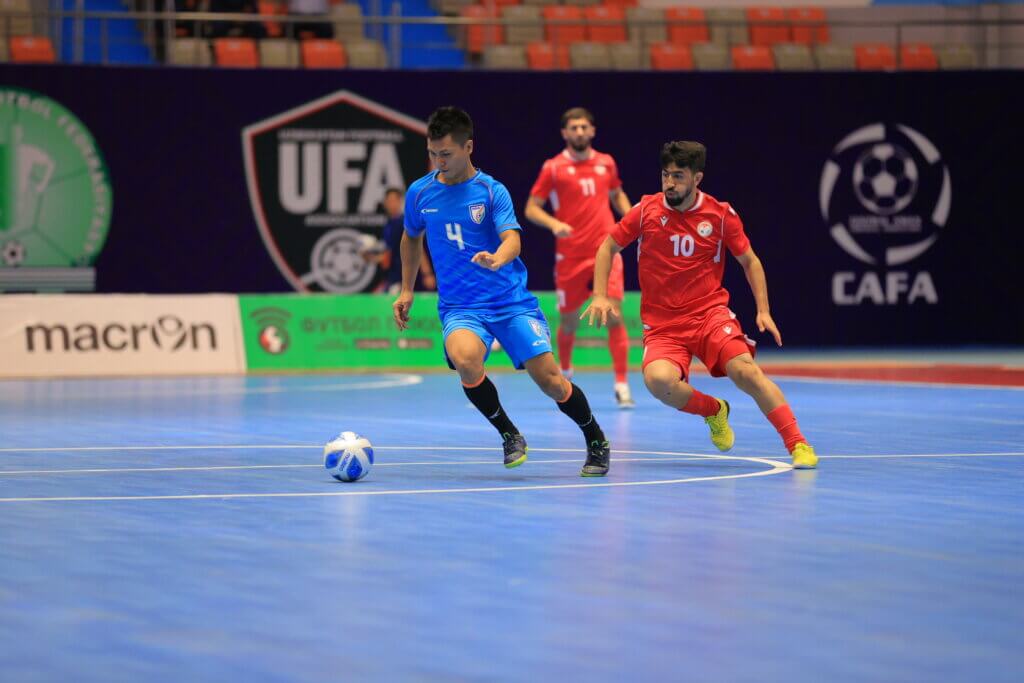 The home side were indeed dumbfounded by the sudden turn of events, but they had too many tricks up their sleeves and didn't take much time to restore parity through Sardorov Favazai. In the second half, Favazai scored again, followed by goals from Sharipov Muhamadjon and Yorov Idris, to complete the victory by a handsome margin.
India will next play Myanmar on October 9.
India line-up: Augustin Savio D'mello (GK and captain), George MS Dawngliana, Lalsangkima, Bijoy Gosai and David Laltlansanga. Subs: Sayantan Chowdhury, Scott Moraes, Sachin Patil, Jayesh Sutar, Lalsangkima, Nikhil Rajendra Mali, Abhay Gurung, Sandeep Oraw, Sandesh Nivrutti Malpote and K Roluahpuia.
Also Read: South United FC 'Kick For A Cause' to Bring Underprivileged Grassroots Talent to the Fore
Also Read: Punjab FC secured their first points in the Indian Super League
Follow us on Facebook, Twitter, and Instagram for all the latest happenings in the world of Indian Football