Never ever thought of surrendering my Indian passport: Pandita
In his first season in the Hero Indian Super League, Ishan Pandita scored four goals for FC Goa  — that too playing just 131 minutes in the entire season. Pandita was born in Delhi and raised in the Philippines, and then moved on to his footballing education in Spain.
In a candid chat, the 22-year-old striker spoke in detail about his call-up to the National Team squad, him making new friends in the Blue Tigers camp, Igor Stimac's philosophy, life and learnings in Spain, a certain "desperation," him clutching on to his Indian passport, and much more. EXCERPTS:
Your Midas touch lit up the Hero Indian Super League.
(Smiles). It was an amazing experience. The hunger and passion I have for the game defined it for me. I was hungry to perform and am willing to do anything to see the ball at the back of the net. I was coming in as a substitute and had very little time to make a mark. My desperation knew no bounds.
Where were you born and when did you shift abroad?
I was born in Delhi and my roots go back to Kashmir. My family moved to the Philippines when I was three and I lived and studied there for 9 years. We moved back to Bengaluru and I stayed there until my 10th grade and moved to Spain when I was just 16 to pursue my dream of playing football.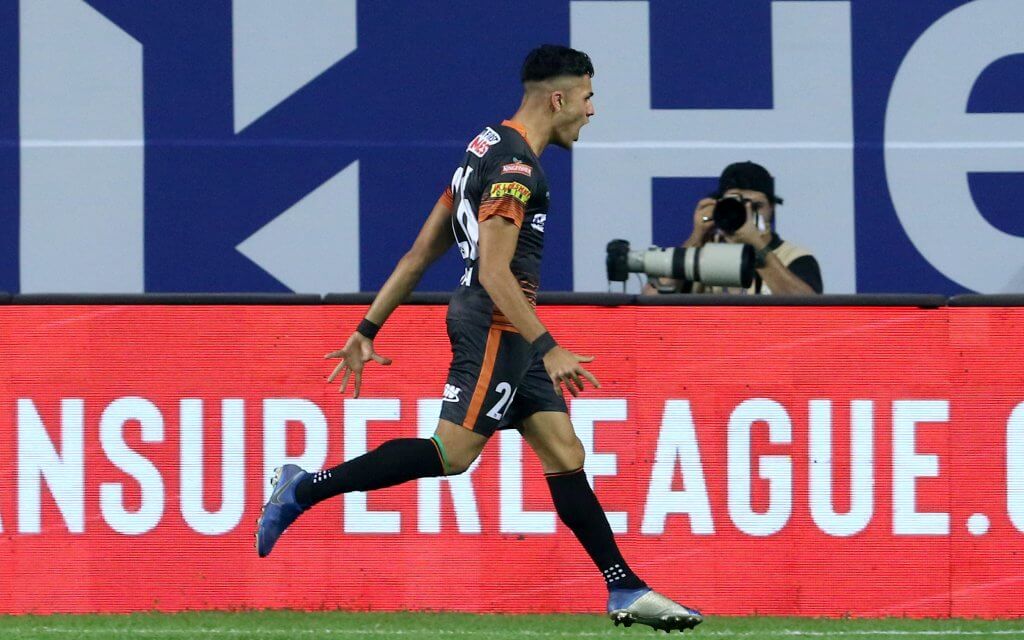 Were you alone in Spain, or was your family with you?
I moved alone. Initially, I found it extremely tough. I cried every single day and felt homesick. It was an alien country, a different culture. In fact, everything was so different. I wanted to be back, but football kept me back. Slowly, I got used to the system and settled down and thereafter, there was no looking back.
Were there other youngsters from other nationalities too?
There were some boys from other countries. But mostly, there were the Spanish boys who were with me. I was the sole Indian in the whole set-up. The club gave me accommodation and took care of our meals. It was like a hostel life, and fun.
Amidst all these years, did you ever think of giving away your Indian Passport?
Never  — and why should I? I am an Indian by heart, my parents are Indians. I am extremely proud of my country, the culture, the people and the passion all around. They are all my own. Also, I had moved to Spain to improve myself as a player. Nothing else.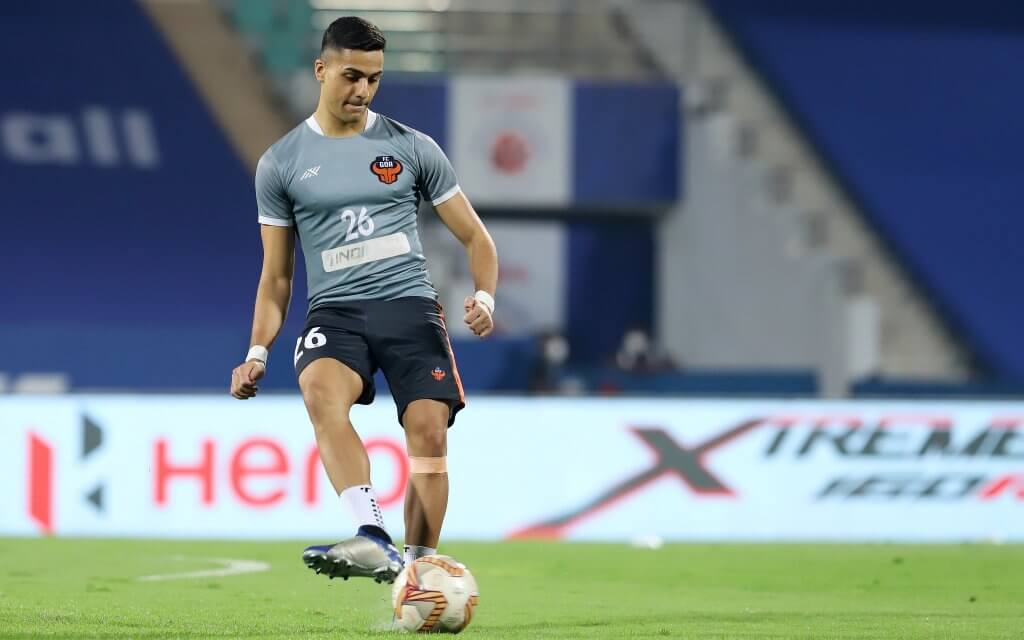 What value addition did the stint in Spain bring into your game?
My decision making on the field improved immensely. Whatever I am now is due to my moving to Spain at such an early age. The exposure and that level of training at that high intensity made me stronger – technically, physically and mentally.
How did the move back to India happen, and why?
It all happened within a week during the last summer. There were a lot of uncertainties as the Covid pandemic had struck. No one was sure whether the games would ever happen, and none knew as to when football was to be back.
I didn't want to stay back for such a long time amidst all the uncertainty. That's when FC Goa happened and I immediately grabbed it. To me, it was a God-gifted opportunity to showcase myself in the league. I knew that if I managed to do well, I had a chance of making it to the Indian National Team squad.
What does the call to the National Team mean to you?
It means everything. I am extremely honoured. Every kid while growing up dreams of playing for his country. That's a norm all over the world, and in any sport for that matter. I also dreamt the same. The call-up allows me an opportunity to make a mark for my country – but there's a long pathway ahead.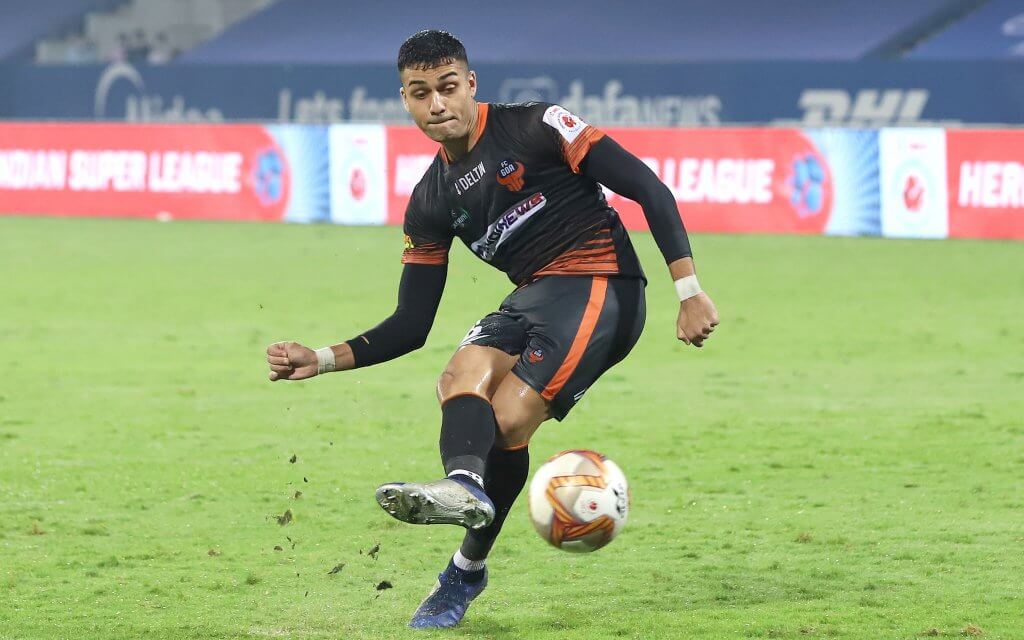 How was the meet and greet session with the players?
It was fantastic. I had seen and passed many of them during the Hero Indian Super League. But due to the Covid protocol, I never really got the chance to catch up with most. All of them are super friendly and there's a unique sense of bonding among all. They have made me feel comfortable and at home right from the word go. Everyone in the team are extremely good buddies.
How was the experience of meeting Igor Stimac?
At last, I got to say hello to him in person after we checked into the team hotel in Dubai. We had a good talk but nothing has been exclusive so far. I understand we will be interacting more at length when we practice. The coaching staff are a good bunch of people who share the same passion as the players and are so much willing to help us.
Unfortunately, Sunil Chhetri isn't a part of this tour.
It's a big blow for us. Personally, I was looking forward to meeting him and watching him from close. He is such a legend and I was eager to pick up some traits of him into my play – both on and off the pitch. But there's always a next time and I wait to play and learn from him. I hope he gets well soon.
CREDITS: AIFF Media
Also Read: Arrows have been understanding the responsibilities and deserve full points, says Mahesh Gawali
Follow us on Facebook, Twitter, and Instagram for all the latest happenings in the world of Indian football