Mean Machine emerge victorious in Scott D'souza Memorial Championship
The Scott D'souza Memorial Championship 2021 was organised by Team FC Cecilians on the 11th and 12th of September 2021, at the Astro Park Turf, Dadar.
The tournament was held in the fond memory of late Mr Scott Dsouza, who left for his heavenly abode in October 2020 while playing.
D'Souza played for the Central Bank and Elite Division clubs like Union Bank and Air India. He also represented India at international futsal competitions in China and Brazil with his former team Kalina Rangers.
Out of the 40 teams that took part, team Mean Machine won, and Juhu Akers became the Runners Up.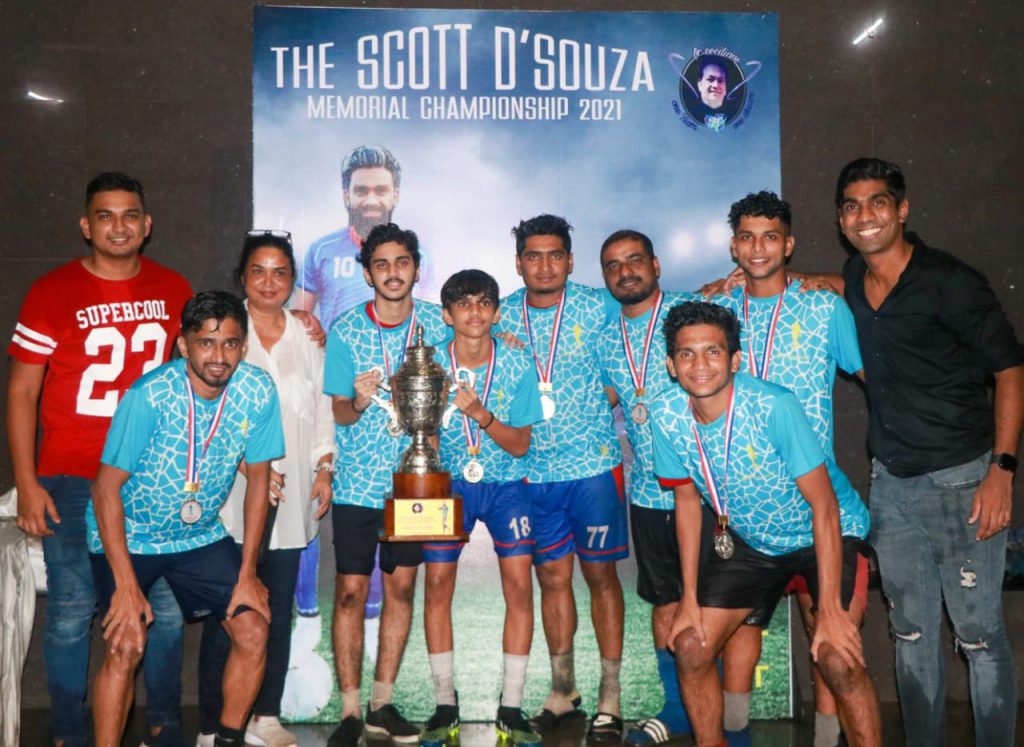 "One of the best tournaments we have played in the recent time. Very well organized and handled by the committee of (FC Cecilians) it was a pleasure being a part of the Scott Memorial Cup and competing with all the top teams of Mumbai, All the best for the future.", said Jorden Creado (Juhu Akers)
"After ages, we played a tournament which was organized well. It was gracious for Gordon to invite us to this tournament. This is the best tribute to our beloved Scott. I was lucky to share the pitch with Scott, and it is hard for me to explain the reverence and resolution he flared on the field. He is forever in our hearts, and I dedicate this win to him.", said Yashasvi, Captain of Mean Machine.
David bagged the 'Best Player' award, Yashasvi Singh won the 'Best Goalkeeper' award. The 'Golden Boot' was jointly rewarded to Karan Khanna and Troy D'souza. Siddesh won the 'Emerging Player' award and the 'Fair Play' award was given to Ace FC.
The tournament was graced by Mr Raynier Fernandes, who plays for the Indian national team and ISL based Mumbai City FC.
The next edition of this championship will be held on 29-30th October 2022.
For Trial related updates: Latest trials updates in Mumbai Football
Also Read: Hero Indian Super League to Feature in EA SPORTS™ FIFA 22
Follow us on Facebook, Twitter, and Instagram for all the latest happenings in the world of Indian football