Confident and brave New India have 'no fear' against UAE
International Football allows you time to recover, yet somewhere down the line you feel maybe it isn't enough. It was only the other day that India played against Oman in the first of the two International Friendlies where it ended 1-1.
It was then – a kind of a match where it was a tale of two halves. A dominant Oman, and a holding India in the first half, while a confident India came out of their shells to take the fight back to "physical and a tactical" Oman in the second half.
This is now – the second International Friendly against the UAE at the Zabeel Stadium in Dubai on Monday (March 29), the kick-off of which is at IST 8.30 pm (local time 7 pm).
"In the second half, we showed that there is nothing to fear about. These are better sides. When you play against teams in the top 100, the difference in 25 to 30 spots in rankings means a lot. There is still a big difference between UAE and us. But that doesn't mean we can't achieve the result," Head Coach Igor Stimac mentioned.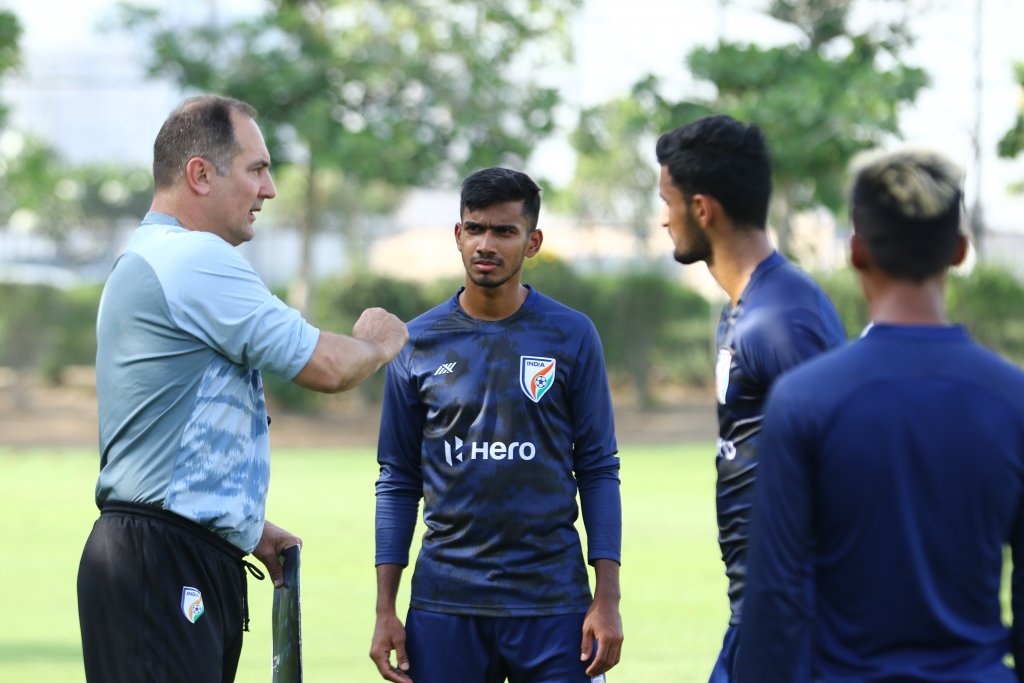 The rankings suggest that while India are currently at 104, UAE stay strong at 74 while Oman were at 81. The last time India played UAE was in the AFC Asian Cup UAE 2019 where the Blue Tigers went down 0-2.
"The match against the UAE will be a different game. I need to give chances to the other players who are here. We have important games coming up in June and we need to assess all the players," Stimac stated hinting there will be quite some changes in the starting XI. India had fielded 10 debutants in the match against Oman.
Despite it being the last week in March, Dubai has been surprisingly pleasant. There's always a cool breeze blowing across post the sunset, keeping the mercury in check. "There have been storms nearby, even rain in some nearby areas," a local at the team hotel informs.
Goalkeeper Amrinder Singh, who kept off a penalty in the first match, is quick to point out that "great things are happening in Indian football."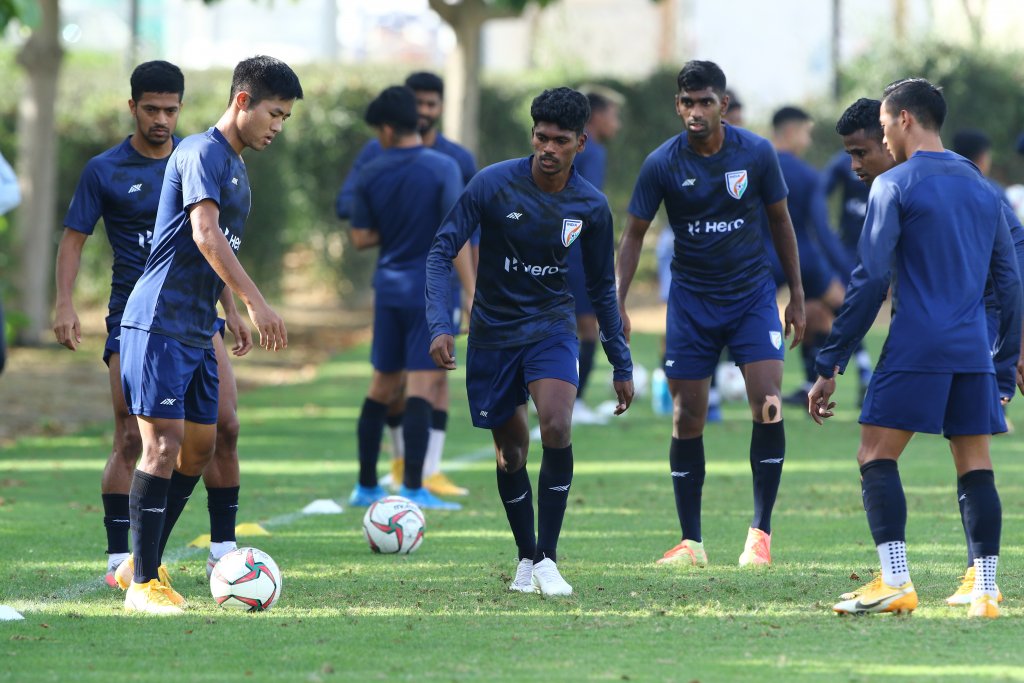 "So many youngsters coming is such a healthy sign. Where else do you have 10 debutants playing an International Friendly? These are signs of transition that define the sport in the country. And if you look back, all of them faced Oman in their first International match. That's very meticulous planning. The experience will only make them better players," he narrated.
"At the International level be it against any team, we need to be physically and mentally fit. UAE are a physical team too. The lesser mistakes we make the higher chances we have to win it. The team making lesser mistakes will eventually go on to win," Amrinder added.
Striker Manvir Singh, who scored India's equaliser against Oman stated, "it was tough to break Oman as they were extremely compact."
"I knew that as a striker I wouldn't be getting many chances. Hence, when Bipin looked up, I sprinted like anything to be in the position to meet the ball. He kept it perfectly, and I managed to head it home," he smiled referring to his goal.
"We are high on confidence after drawing against Oman. UAE are very comfortable with the ball. We are aware that despite the crowd not being there, the UAE will enjoy a psychological advantage as they will be playing at home. But it is not over till it is over," Manvir stressed.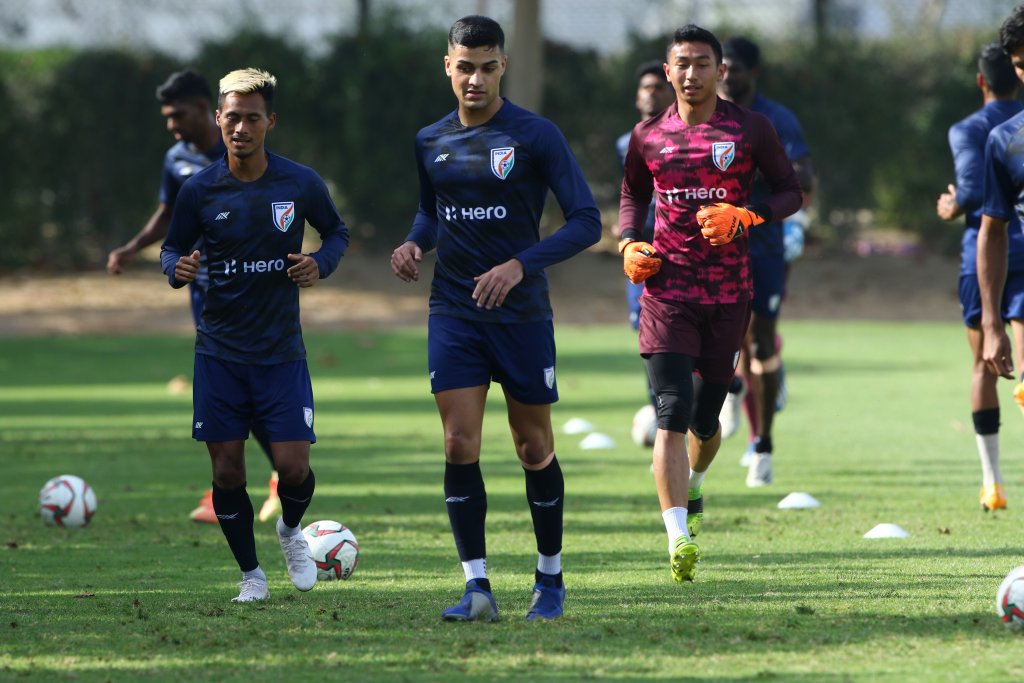 The practice sessions at the Dubai Sports City have been intense ones. Stimac has been very demanding from his players, running from one end to the other to explain, demonstrate, and correct their positioning. The next moment he blows his whistle, and his wards are on it again for another time, and again for yet another time, and again. The process is continuous.
Central defender Chinglensana Singh, one of the debutants against Oman, maintained that "we created chances in the second half but we need to physically improve as a team."
"Sandesh paaji is so aggressive yet calm on the field. I have been following him closely and it was quite an experience to be pairing up with him. Against UAE, we will play to win. We are confident as a group. We need to play our game and that can make a difference," Chinglensana stated.
As the team returns from training, Dubai glows brightly. The infra is majestic and one fails to keep track of the numerous turns on the street, cars speeding at an average of 120kmph. The chauffeur points out, "There was nothing around this junction some two years back – all was vacant. You need time to build, and look at it now – new swanky buildings, new malls, new complexes, and so green."
The 10 debutants have just started their international career. Maybe some more will come in on Monday.
CREDITS: AIFF Media
For Trial related updates: Latest trials updates in Mumbai Football
Also Read: Manvir Singh header ensures Blue Tigers share spoils with Oman on International return
Follow us on Facebook, Twitter, and Instagram for all the latest happenings in the world of Indian football