Precious Dede ready to inspire and prepare India's next World Cuppers
November 2020 will mark a memorable chapter in India's footballing history as the nation hosts the FIFA U17 Women's World Cup and among the coaches that will prepare the Indian side for the challenge will be a Nigerian legend, Precious Dede.
A World Cupper, Olympian and former Nigeria captain, the goalkeeper has had 99 caps for the Super Falcons — with two African Women's Championship titles under her belt and will train the Indian custodians ahead of the mega-event.
Dede broke into the Nigeria senior women's team in 2000 at just 20 years of age and established herself as the first-choice quickly, enjoying a 15-year-long spell as the undisputed number one.
"I was 20 yrs old and it wasn't easy then because I was still very young to be in the senior team. The coach I had then gave me lots of motivation and encouragement, and made me believe in myself," she recounted.
She made her World Cup debut in 2003, which featured a game against hosts USA — a match that ended in a heavy defeat for the Nigerians but only went to strengthen Dede's resolve and passion for the beautiful game. She said, "I kept my first World Cup in 2003 and it was a tough set of games. However, my most memorable moment was against the USA in the third game. Even though we lost 5-0, I was the most valuable player in that game."
"My first World Cup outing wasn't easy. Playing in front of that big crowd seemed too much to take in. However, after the first experience, I came out very motivated and bold for the next one," she continued.
With time, Dede learned how to enjoy playing on the big stage and said that it motivated her to bring out her "best" game. She explained, "By the time the World Cup in 2015 came along, it was like I was always eager to play. I loved playing the big tournaments — the World Cup and the Olympics. I loved being there and seeing the crowd cheering me on, watching me doing my best and doing what I love the most."
Dede's curriculum vitae is something that the young Indian goalkeepers can certainly draw a lot of inspiration from and off the pitch, her persona and leadership qualities will prove to be vital for the development for her wards. She started off as the goalkeeping coach for the senior women's national team and then moved to the U20 side, before taking up the assignment in India.
"In Nigeria, they see me as a role model and refer to me as 'mother' or 'mama'. When I was playing, my colleagues had a lot of respect for me and now, seeing me as a coach, they transferred that respect to me and made the work easy," she mentioned.
The former Nigeria captain also spoke about how she started playing the beautiful game despite resistance from her family. She said, "I started playing at the age of 16. All my friends played football and even though my parents were not in support of me playing, I used to sneak out of school to play and when I came back, they would beat me."
It was a personal tragedy that prompted her to take up the sport professionally and set her on the journey towards becoming one of the footballing icons of her nation. "In 1999, I lost my dad. I came from a poor family and I thought that I can go to football professionally and take care of my siblings. That was how I joined a club for the first time and the next year, I was able to break into the national team and take care of my family along with that," she recounted.
Dede has been in India for three months now and was a part of the side that finished runner-up at the recently-concluded U17 Women's Football Tournament 2019 in Mumbai. She spoke about her objectives for the coming year and made clear her intention of producing the best goalkeepers in the country.
"I really enjoy working as a goalkeeping coach and the best part is that I don't need to open any book to teach. I haven't come all the way from Nigeria just to visit India or participate for the sake of it. I am here because I want to create the best goalkeepers in India and each game we play, I want our goalkeeper to be the best player on the pitch," she affirmed.
She talked about the importance of being confident as a goalkeeper as well and how she plans to shape her wards into solid players from the ground up. She said, "I want to build their games from the base. I want them to be confident with the ball at their feet and it is something I started my training sessions with. Mistakes do happen but you have to be confident in your abilities and ensure you don't see yourself making any mistakes."
The team resumed training in January after the tournament and are currently in Turkey, with a series of exposure tours and camps lined up ahead of the showpiece event in November. Dede stated that there is sufficient time to get the team ready and the whole unit is looking forward to the challenge.
"There's enough time before the World Cup. With the friendlies and tournaments we have planned, they will help the players a long way. We're looking forward to play against stronger teams and build the players up well. Everyone involved is doing their best," she concluded.
---
We would love to hear your Feedback on your Football Counter experience
---
Show off your Indian and European football knowledge with the football fantasy game from Playerzpot. Download the App with our special Footballcounter referral code, start playing and win cash daily.
Download app here: Link or click on the image below


Follow us on Facebook, Twitter, and Instagram for all the latest happenings in the world of Indian football.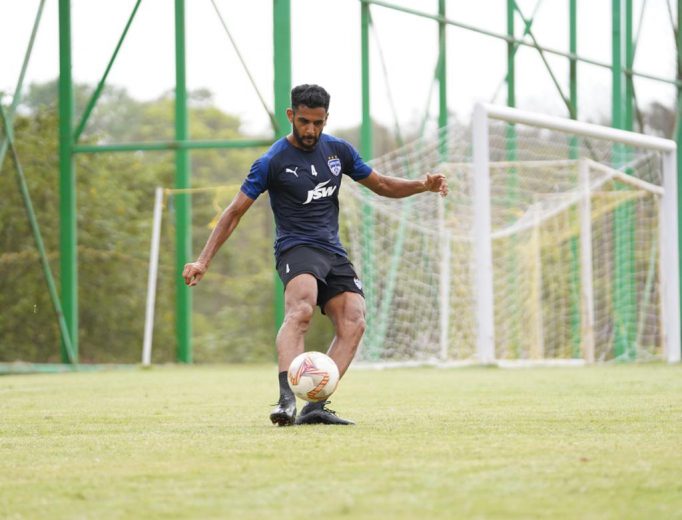 Indian Super League / Interviews
Growing up in Mumbai, football for Pratik happened at St. Sebastian School in Chembur. He showed keen interest to learn the game and slowly started to improve his craft….
A feisty day of football where the semi-finals of the Football Delhi 2nd division I-League Qualifiers was played. Delhi FC and Indian Air Force have booked their place in the…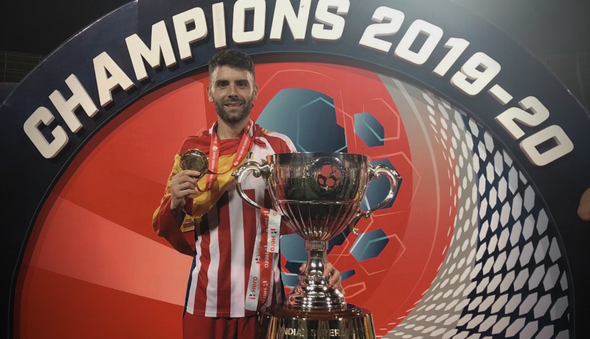 Indian Super League / Transfer News
Odisha FC is delighted to announce the signing of Spanish attacking midfielder Javi Hernandez ahead of the eighth edition of the Hero Indian Super League (ISL). After his youth career…