Leeds United and Sheffield FC enter India to develop Sports Education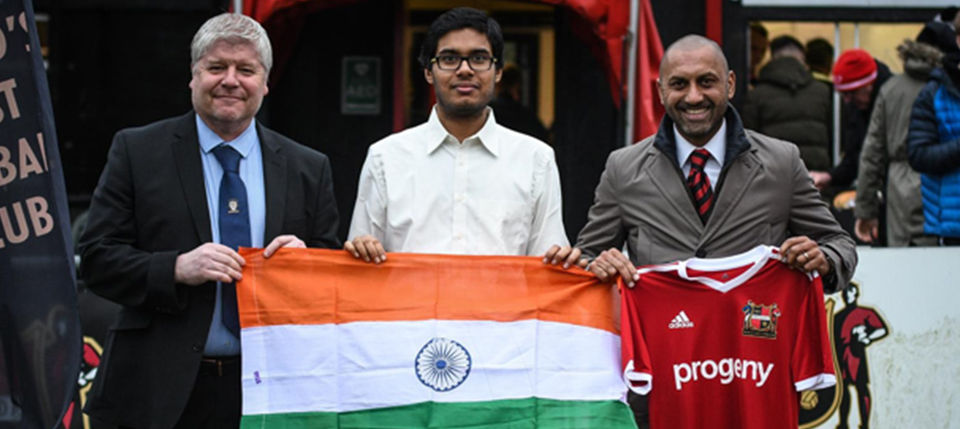 Leeds United College along with Sheffield FC Foundation have announced a new partnership with Sportifan Ventures Limited to help develop and market football and sports related educational courses in India.
Looking at the rapid rise of the Indian sports industry, this partnership could be a groundbreaking deal within the nation. At 15%, the Indian sports industry is one of the fastest-growing industries in the world, according to DataPOWA. This is a considerable increment over the global average of 5%. Moreover, the revenue from sports advertising has risen from ₹ 7000 crores to ₹ 8,000 crores in 2020, according to JSW Sports CEO Mustafa Ghouse.
Sanjay Gupta, Managing Director, Star India, spoke at the Confederation of Indian Industry Scorecard forum, 2018, the flagship event on sports of the CII, and in his address, he emphasised the importance of the sports industry in India, saying that it has a potential to become a $10 billion industry in the next 5 to 7 years.
To fuel the rising demand of the sports industry, it is of paramount importance to have well equipped professionals to work within the industry. Sportifan Ventures will work as a business intelligence partner to support both clubs with education opportunities in India. The organisation operates a sport business management consultancy, with expertise in management consultancy, procurement, portfolio management and sports tourism. This new relationship will enable the delivery of quality education to sport-enthusiasts in the Indian subcontinent.
To coincide with this new partnership, Leeds United College and the World's Oldest Football Club are also linking up with the Institute of Sport Science & Technology, Pune, India (ISST) as part of their Distance Education Programme.
Through the Distance Education programme students will be able to take part in a three-month course to achieve a certificate in Football Management and Coaching.
This programme with ISST, Pune has been designed by industry experts from the world of football to provide students with an opportunity to develop their passion for football in a coaching and management capacity to deal with the changing world of sports. The certificate will provide football enthusiasts, athletes and aspiring football managers with basic coaching tools and knowledge around management across the football spectrum.
Admissions are now open for the course, with video lectures available online once the enrolment process is completed.
For more information on the programme and to find out how you can apply, please click here.
If you have any queries please speak with a member of staff at the Leeds United College via sportscollegeinfo@leedsunited.com.
---
Also Read: Legend PK Banerjee dies aged 83
For Trial related updates: Latest trials updates in Mumbai Football
---
Show off your Indian and European football knowledge with the football fantasy game from Playerzpot. Download the App with our special Footballcounter referral code, start playing and win cash daily.
Download app here: Link or click on the image below


Follow us on Facebook, Twitter, and Instagram for all the latest happenings in the world of Indian football.