Expecting a physical battle against Romania, says Thomas Dennerby
The India U-17 women's national team is set to face its Romanian counterpart in a set of two friendly games in Turkler, Turkey — with the first match set to take place on Sunday (February 16, 2020). Kick-off is scheduled for 3 PM IST. Ahead of the challenge, India head coach Thomas Dennerby stated that he expects a "physical battle" against Romania.
He told the AIFF, "Romania have a good passing game and have players with good technical skills. They are a physical team and have players who like to tackle a lot. They like to have to tougher games in terms of physicality and it is good for us to get used to that type of opposition."
Dennerby, who has the experience of leading Sweden and Nigeria at the FIFA Women's World Cup behind him, added that his side will have the upper hand when it comes to speed. "One advantage for us is in terms of pace and movement as we have quicker players. I expect a physical game and I want us to come out with a victory against Romania," he stated.
The Indian team arrived in Turkey on February 11, 2020 to prepare for the matches. Talking about the preparation, Dennerby said that he is happy with what he has seen so far and that the focus in on solidifying the back-line.
"Training has been good in general. We have worked a bit more on the defensive organization than we used to do. We think it's a good time to work with things such as structure and movement in order to have a really good defence. We feel comfortable with what we have seen so far and players are adapting and understanding what we want them to do," he mentioned.
With the weather in Turlker on the cooler side — hovering around 15-17° C — the head coach stated that it is sometimes good to train in such conditions. "The weather has not been a problem at all. It is good sometimes to have training sessions when it is not that warm. However, we are more interested in doing the right things on the field," he rounded off.
---
We would love to hear your Feedback on your Football Counter experience
---
Show off your Indian and European football knowledge with the football fantasy game from Playerzpot. Download the App with our special Footballcounter referral code, start playing and win cash daily.
Download app here: Link or click on the image below


Follow us on Facebook, Twitter, and Instagram for all the latest happenings in the world of Indian football.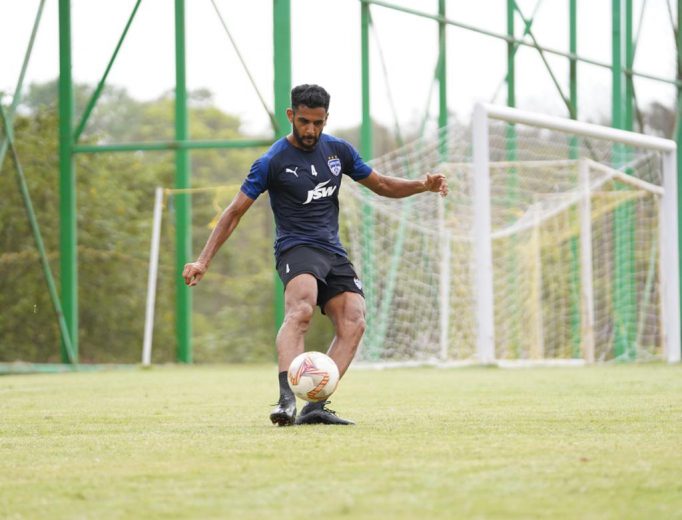 Indian Super League / Interviews
Growing up in Mumbai, football for Pratik happened at St. Sebastian School in Chembur. He showed keen interest to learn the game and slowly started to improve his craft….
A feisty day of football where the semi-finals of the Football Delhi 2nd division I-League Qualifiers was played. Delhi FC and Indian Air Force have booked their place in the…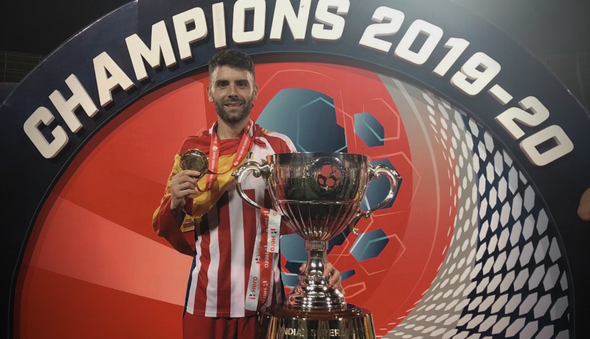 Indian Super League / Transfer News
Odisha FC is delighted to announce the signing of Spanish attacking midfielder Javi Hernandez ahead of the eighth edition of the Hero Indian Super League (ISL). After his youth career…