All India Football Federation (AIFF) launches Football Masters Course
All India Football Federation, the apex governing body of football in India officially launched its Football Management Program with the signing of an MOU with Spanish La LigaSmartBankco-leaders Cadiz CF. This will enable students in the Program to study in three cities over the course of a year – New Delhi, Mumbai and Cadiz (Spain).
AIFF Masters provides students with complete hands-on experiential training on every aspect of football in India and abroad through live tournament exposure, match staging, clubs and team management, data management and analysis, leadership and project management skills, contractual and legal obligations, sponsorship marketing and business communication. This program will provide exemplary football managers to meet the needs of Indian football.
The multi-campus approach is set to ensure maximum exposure for the students to learn and develop within the different national and international eco-systems of the game.
Mr.Praful Patel, President, AIFF said, "Football is without any doubt the number one global sport and is growing very quickly in India. We felt that such a Program was much needed to help students understand the nuances and global practices involved in managing football not only in India but across the world. With the curriculum combining theoretical and practical knowledge, there will be a paradigm shift in football management in the country."
Mr.Kushal Das, General Secretary, AIFF said, "The AIFF Masters Program will be the first to be conducted by any sports federation in India. It will give a structured insight into governance of world football as laid down in FIFA and AFC statutes and an understanding of the plethora of rules and regulations for managing football in India in line with best practices across the world including player status, regulations, competition regulations, terms of reference and functioning of standing and judicial committees, finance and budgetary control, integrity, anti-racism and anti-doping regulations."
Mr. Enrique Perez, Corporate and Business Director, Cadiz Football Club added, "We are thrilled to open up the best practices of our club for the benefit of AIFF Masters students and give them the opportunity to learn how to successfully manage a Football Team and a Club with the highest standards in the world. Our team of managers, coaches, sports scientists, players and support staff are looking forward to sharing their knowledge and experience with the students over the course of one whole month!"
"We are excited to partner with this only one-of-its-kind National Sports Federation-led Football Management Program in the world and look at this being the Football bridge of excellence between India and Spain. It is a matter of pride for us that the Indian Football Team Coach, Mr. Igor Stimac, has played for Cadiz CF during his illustrious career," said Mr. Manuel Vizcaino, President, Cadiz Football Club.
Key Features of AIFF Masters
The program inculcates exclusive and rare learning insights in to the operations of a top European Football Club – Cadiz CF by giving students the opportunity to live and work in the Club for an entire month.
A Common Admission Test ensures that every interested candidate has an equal opportunity to enroll in the limited seats on offer each year.
Strong line-up of global football faculty to share their knowledge and experience
---
Show off your Indian and European football knowledge with the football fantasy game from Playerzpot. Download the App with our special Footballcounter referral code, start playing and win cash daily.
Download app here: Link or click on the image below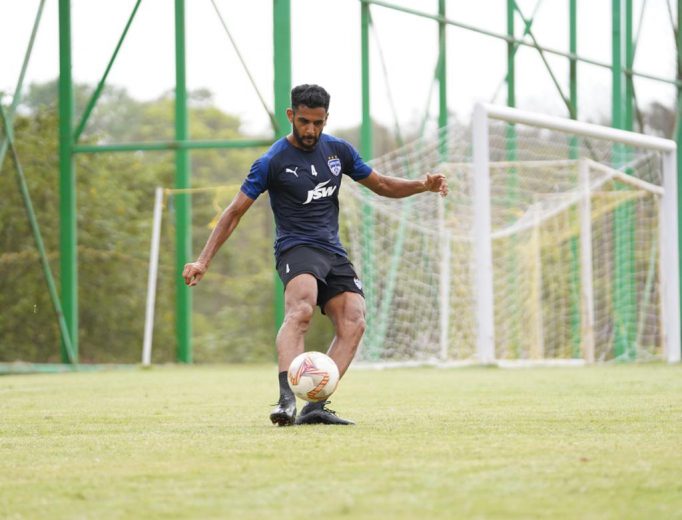 Indian Super League / Interviews
Growing up in Mumbai, football for Pratik happened at St. Sebastian School in Chembur. He showed keen interest to learn the game and slowly started to improve his craft….
A feisty day of football where the semi-finals of the Football Delhi 2nd division I-League Qualifiers was played. Delhi FC and Indian Air Force have booked their place in the…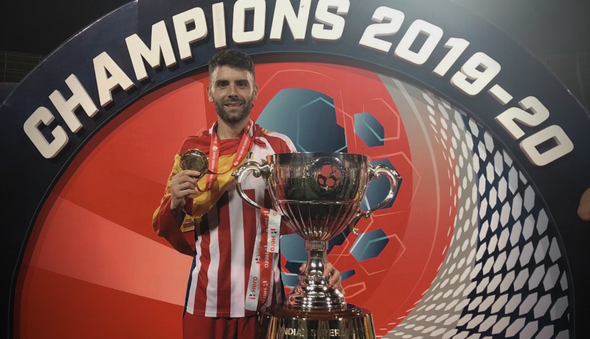 Indian Super League / Transfer News
Odisha FC is delighted to announce the signing of Spanish attacking midfielder Javi Hernandez ahead of the eighth edition of the Hero Indian Super League (ISL). After his youth career…