Karnatak SA down Mumbai City FC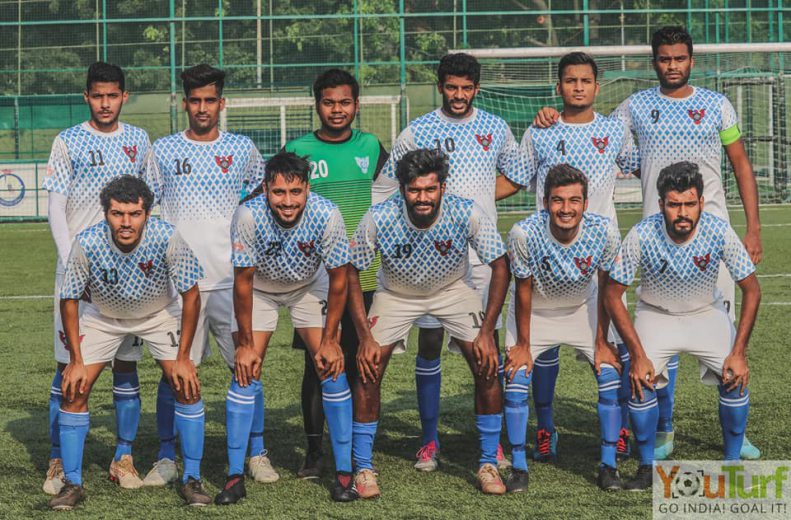 Karnatak Sporting Association carved out a narrow 1-0 win against Mumbai City FC in an Elite Division encounter of the Rustomjee-MDFA League 2019-2020 and played at the Neville D'Souza ground, Bandra on Wednesday.
After a cagey first half, where neither side managed to break the deadlock, a Faiz Khan strike early in the 2nd half gave Karnatak SA the decisive lead. Despite Mumbai City FC reserves best effort goals were hard to come by as the game ended 1-0 as the former collected all three points.
In 2nd division encounter, Sahar Silver Star rode on Anil Shroff hat-trick to bag all three points from a well deserved win over Spartans SA. Meanwhile in another game, The Soccer Academy made short work of Sachivalya Gymkhana. Arvind and Aman struck two quick goals mid-way through first half before Kush Wadhwa's late strike put the game to bed.
Results – Elite Div: 
Karnatak Sporting Association (Faiz Khan 53′) 1 – 0 Mumbai City FC
Second Div: 
The Soccer Academy (Arvind Nadar 25′, Aman Kori 28′, Kush Wadhwa 69′) 3 – 0 Sachivalya Gymkhana
Sahar Silver Star (Anil Shroff 14′, 20′, 54′) 3 – 0 Spartans SA
---
For Trial related updates: Latest trials updates in Mumbai Football
---
Also Read: Football runs in the blood for Martina
Also Read: 14-years Shilky Devi aspires to dream big and fulfil world cup ambition
---
We would love to hear your Feedback on your Football Counter experience
Follow us on Facebook, Twitter, and Instagram for all the latest happenings in the world of Indian football