FC Pune City and ICL Payyade promotes to Elite Division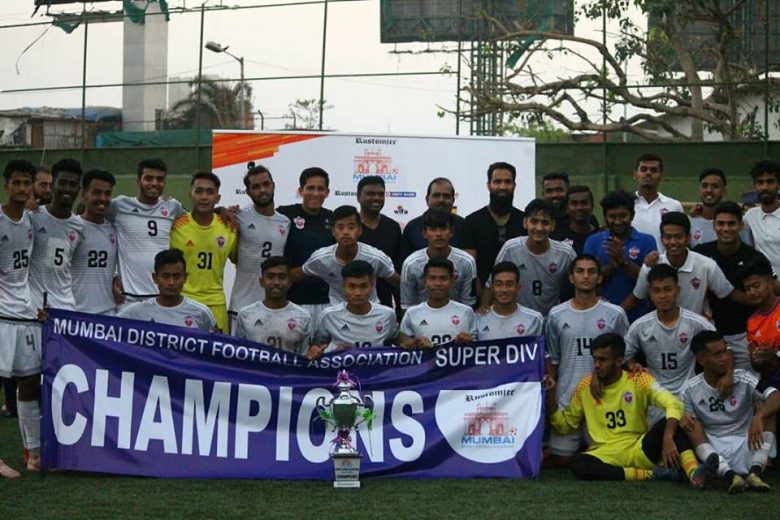 24th March 2019, Mumbai: In what turned out to be a thrilling day in the Mumbai Football fraternity, Sunday witness a memorable day as FC Pune City and ICL Payyade officially gained promotion to the top-most division of Mumbai Football – MDFA Elite Division.
With over three teams in contention on the final day of MDFA Super Division, it was ICL Payyade who ended up as the runners-up after Iron Born (CFCI U-19) lost to FC Pune City which was the last game of the day.
Earlier on Sunday, Chheda Nagar had defeated Juhu Sparks 2-1, all thanks to a brace from Gaurav Adhikari. The win had helped Chheda Nagar to leapfrog ICL Payyade and Iron for the time being.
In the penultimate game of the final day, ICL Payyade wrapped up their season with a comprehensive 4-0 win against Reliance Youth after Arron scored four times to take ICL Payyade to the second spot just for the time being as the final and the important game between Iron Born and FC Pune City were yet to be played.
With everything depended on Iron Born and FC Pune City game, the latter displayed a sensational performance to end Iron Born's dream to play in the Elite Division.
Iron Born needed a win to ensure their place in the Elite Division but the young and inexperienced side were only able to put up a decent fight against a strong FC Pune City side. Akhil Rawat, Mark Zothanpuia, Johnson Singh, and Laldawnkima scored one goal each to complete a 4-0 win.