We can qualify to the knockout stage, says Constantine
Moments after India were drawn in Group A of the AFC Asian Cup UAE 2019, National Coach Stephen Constantine stated that India can "qualify to the knock-out stage" of the Continental championship.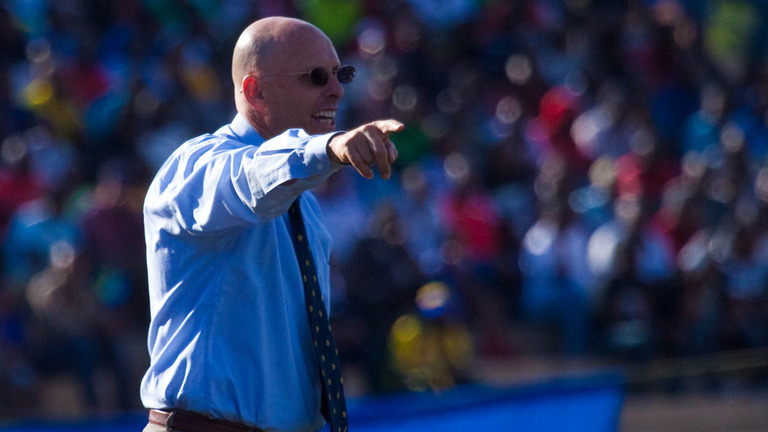 – Courtesy AIFF Media
"I think it's a group from where we can qualify to the knock-out stage. I won't say it's an easy group but we have the ability to win against some of these teams and on our day, we can beat most of them," Constantine who attended the draw along with Team manager Shanmugam Venkatesh told www.the-aiff.com.
"All these teams will give us different kinds of problems and we have to be prepared before facing them in the AFC Asian Cup UAE 2019," he added.
Meanwhile, Captain Sunil Chhetri along with Iranian legend Ali Daei, iconic Chinese player Sun Jihai and Philippines' star Philip James Younghusband coordinated the picks for the four respective pots helping AFC General Secretary Dato Windsor John to conduct the draw.
Speaking at the ceremony, Chhetri said: "The AFC Asian Cup is an enormous opportunity for us and we are looking forward to it. Back home in India, everyone is excited and we have the blessings of all the people and we will do our best."
"The AFC Asian Cup gives us the opportunity to rub shoulders with the best of Asia and play against players who many of whom play in many a Premier League across Europe and other parts of the world. It will be an eye-opener and even if it is a learning experience, we aim to be competitive and give our best on the pitch," he later told www.the-aiff.com.
"I was part of the National Team in 2011 in Doha where we last played in the Continental Championship. Qualifying to the Asian Cup for the second time in 8 years is great for Indian Football," he added.
Also Read: INDIA CLUBBED WITH UAE, THAILAND AND BAHRAIN IN AFC ASIAN CUP UAE 2019
Follow us on Facebook and Twitter for more updated on Indian Football