Rumours: Ronaldo wants Manchester United return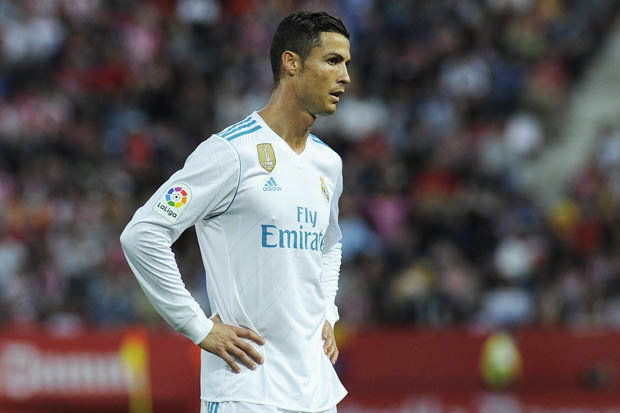 The Portugal skipper dropped a bombshell following their UEFA Champions League triumph, that hinted he might exit Bernabeu
Real Madrid astonished the footballing fraternity by clinching the UEFA Champions League for the third consecutive time, becoming the first club to do so in the Champions League-era. It was an achievement worth celebrating, but the things are uncertain at the Madrid camp now.
Following their UEFA Champions League triumph, Cristiano Ronaldo hinted he might exit Real Madrid this summer. Since then, the media's, the fans and everyone have set their eyes on the developments on this issue. Now, according to reports from Spain, Cristiano Ronaldo will only leave Real Madrid for his former club Manchester United.
The Diario Golreport also suggests Ronaldo's relationship with Real Madrid president has worsened. The departure of Zinedine Zidane from Real Madrid's helm has only aggravated the crisis with Ronaldo now feeling he's alone at the Bernabeu. The French tactician was a great admirer of Ronaldo.
English Football behemoths, Manchester United and PSG are willing to sign Cristiano Ronaldo, reports from several European news media's suggest. However, the team need to activate Ronaldo's release clause if they have to sign him.
It is also understood that Ronaldo would leave Real Madrid if an authoritative coach comes in to take over Zidane's role.
Real Madrid are still in the hunt to sign their new coach. The front-runners for this job are Arsene Wenger, former coach of Arsenal, Guti, former Real Madrid player, Mauricio Pochettino, Tottenham Hotspur coach etc..
Whoever comes in, has an uphill task. They will have to better the side Zidane has left. He will also have to act as an arbiter and solve the problems of players like Cristiano Ronaldo and Gareth Bale with the club.
Bale, who scored a brilliant brace and helped Real Madrid ensure they clinched their 3rd consecutive UEFA Champions League title, has also dropped hints at leaving Real Madrid.