I am very pleasantly surprised India played like this: Venezuela Coach
Marcos Mathias, Head Coach of Venezuela U-20 praised the character and attitude of Indian U-20 players after the U-20 World Cup runners-up were held to a goalless draw by India in the COTIF Cup in Spain.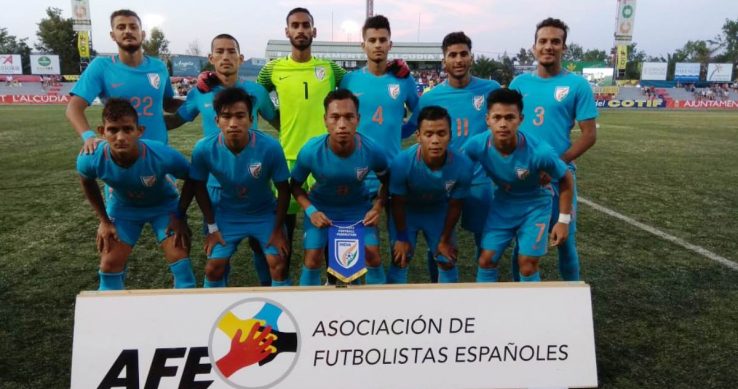 "I am very pleasantly surprised India played like this," Mathias said post-match.
Venezuela U-20 are currently the runners-up of the U-20 FIFA World Cup after they had gone down to England by a solitary goal in the final played in 2017 in South Korea. India were represented by 8 boys who were in the final squad of India's FIFA U-17 World Cup squad while the entire bunch are part of AIFF's development project Indian Arrows.
"India played very well and were very organised. They maintained their team shape very well and if India continues to play like this, they have a bright future ahead," Mathias stated. "Their right back was quite exceptional today," he said in reference to Boris Singh's performance. Meanwhile, India U-20 Head Coach Floyd Pinto stressed that the boys need to play such strong opposition like Venezuela more often.
"We need to play teams like them. Kudos to the boys for the hard work put in along with the staff," he uttered. "We made changes to the line-up in terms of personnel, tweaked a bit on the way we wanted to press and it worked to perfection. All we missed was a goal," he smiled.
"When everything that you work hard for comes together, such results are possible It inspires us to constantly raise the belief that we can compete at the highest level & work harder to achieve that. With such continued support by SAI & AIFF, more can be achieved in the near future."
"Leading this group of boys is definitely the biggest challenge in my career so far. The aim is to achieve big things and for that we need to go through big challenges. The draw helps us take a small step forward." The U-20 boys next play Argentina U-20 in their last encounter of the tournament. Former Argentine great Pablo Aimar is currently the Technical Director of the Argentina U-20 side.
"It will be a huge challenge," Floyd insisted. "We will approach it in the same spirit. The priority is to recover, analyse Argentina and try to produce a repeat performance," he maintained.
"This result against Venezuela is a testament to the team's ability to adapt to changes made to the strategy, personnel and playing style. We will keep fine-tuning it with every game."
– Courtesy AIFF Media
Also Read: WAFF U16 Championship: Spirited India give Japan a close scare
Also Read: Transfer Update: Pratesh Shirodkar extends stay with FC Goa
Follow us on Facebook and Twitter for more updated on Mumbai & Indian Football